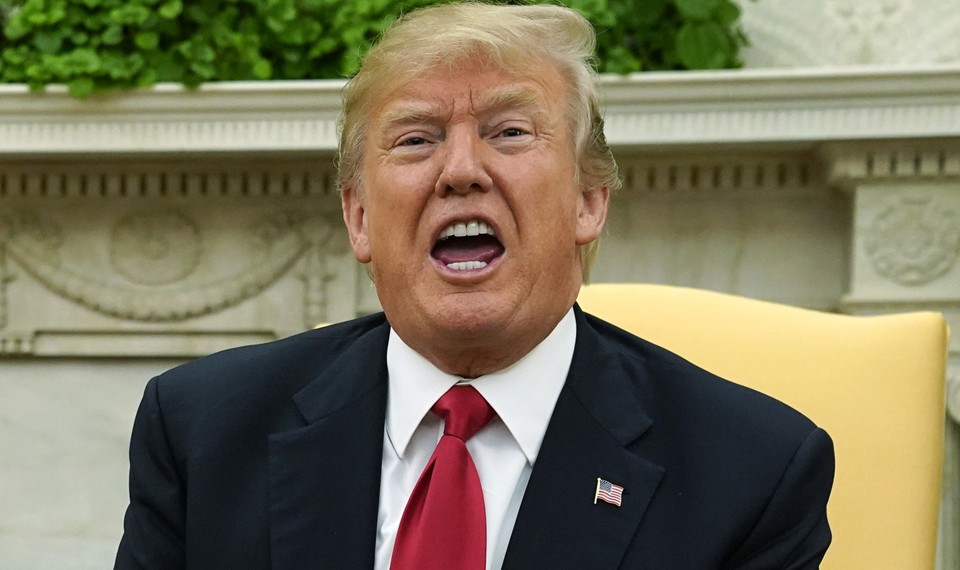 Speaking to lawmakers Thursday, President Trump angrily pushed back on their desire to restore protections for immigrants from Haiti, El Salvador, and African countries and said the U.S. should instead seek immigrants from Norway, the country whose prime minister he welcomed Wednesday.
"Why are we having all these people from shithole countries come here?" Trump said, according to The Washington Post. NBC News confirmed the account. CNN reported that Trump said, "Why do we need more Haitians? Take them out." NBC added that someone in the room replied, "Because if you do, it will be obvious why." The White House issued a statement in which a spokesman said the president "will always fight for the American people," but did not deny Trump had made the remarks.
The president's words are yet again shocking but not surprising. They are generally in fitting with his comments on immigration, but it is practically impossible to interpret them without consideration of race. Trump, who has a long history of racist comments, especially about African Americans, and xenophobic comments about non-Americans, singled out Haiti, a predominantly black country; El Salvador, a predominantly Hispanic country; and Africa as "shithole" places whose citizens are undesirable, while singling out Norway, an overwhelmingly white one, as a more salubrious source for immigrants. Late in 2017, The New York Times reported that Trump had complained that Haitian immigrants "all have AIDS" and that Nigerians who came to the U.S. would never "go back to their huts" in Africa. The White House denied those comments.
There are economic reasons why Trump might want Norwegian immigrants, but Scandinavia has long been a touchstone for white visions of racial purity. The early 20th century Dillingham Commission, which was convened by Congress, concluded that immigration from certain regions was dangerous …read more
Via:: The Atlantic