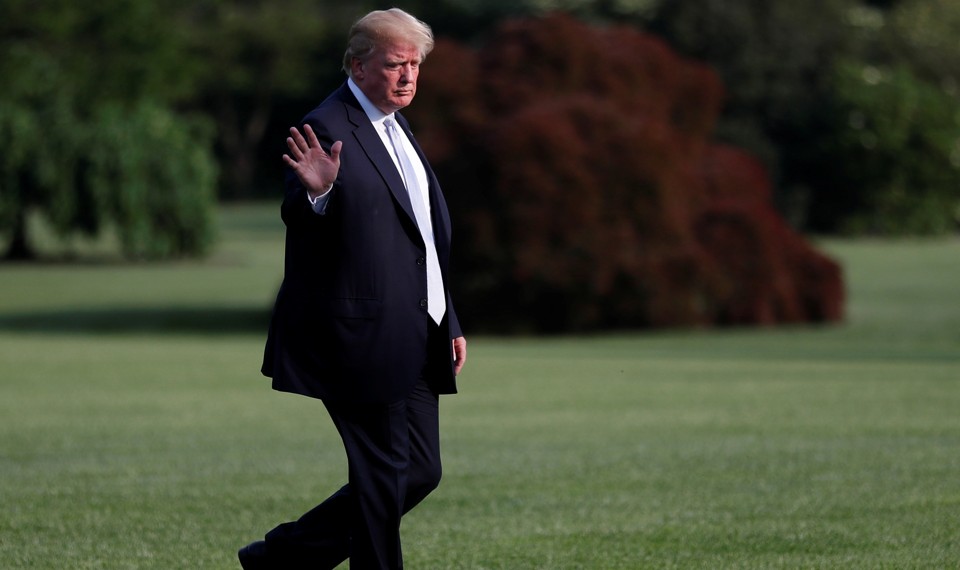 In a new financial disclosure released on Wednesday, the Trump administration delivered an authoritative answer to one question about the president's payment to Stormy Daniels—and raised a whole set of new ones.
The form, released by the Office of Government Ethics, mentions in a footnote that President Trump had made a six-figure payment to his former fixer and lawyer Michael Cohen in 2016. The funds appear to have been reimbursement to Cohen for a $130,000 payment to adult-film actress and director Stormy Daniels in exchange for her silence about an alleged affair with Trump.
The president contends he was not legally compelled to detail the payment, but OGE disagrees. In the disclosure, Trump said this:
In the interest of transparency, while not required to be disclosed as "reportable liabilities" on Part 8, in 2016 expenses were incurred by one of Donald J. Trump's attorneys, Michael Cohen. Mr. Cohen sought reimbursement of those expenses and Mr. Trump fully reimbursed Mr. Cohen in 2017. The category of value would be $100,001 – $250,000 and the interest rate would be zero.
OGE, on the other hand, believes the payment to Cohen should have been reported two years ago, when it was made. The office wrote in the disclosure that it "has concluded that the information related to the payment made by Mr. Cohen is required to be reported and that the information provided meets the disclosure requirement for a reportable liability."
OGE Acting Director David Apol wrote a letter to Deputy Attorney General Rod Rosenstein saying the same thing, referring to an existing complaint filed by the watchdog group Citizens for Responsibility and Ethics in Washington about Trump's failure to note the transaction in his 2016 disclosure.
Though late and arguably legally insufficient, Trump's statement about the payment to Cohen is important because the president and …read more
Via:: The Atlantic