By Elaina Plott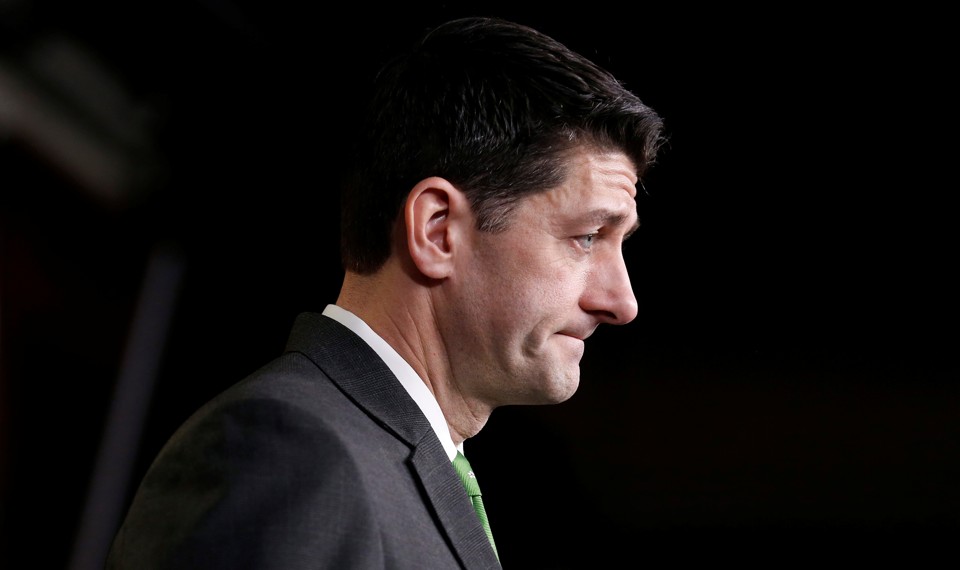 The narrative that moderate House Republicans had shaken up the lower chamber lasted 35 days.
In the last month, the usually go-along, get-along group of moderates adopted the mulish tactics of their conservative colleagues to try and finally break the impasse on immigration. Their effort to sidestep House leadership and bring passable immigration legislation to the floor, through what's called a "discharge petition," was viewed as a major step forward in addressing the fate of undocumented immigrants brought to the U.S. as children. Last September, President Trump canceled the Obama-era Deferred Action for Childhood Arrivals program (DACA), leaving the fate of its some 600,000 recipients to Congress.
Yet on Tuesday evening, the newly minted rebels reverted to accommodation. Unable to secure the last two votes needed for their discharge petition, moderates agreed to Speaker Paul Ryan's new proposal: to vote next week on two immigration bills. First, a conservative measure by Judiciary Chairman Bob Goodlatte, and then a so-called "compromise" bill, the details of which have not been agreed upon. Whereas a successful discharge petition likely would have resulted in the passage of bipartisan legislation by the end of June, multiple House GOP sources agree that neither Goodlatte's bill or Ryan's proposal will pass.
One House Republican source joked about the moderates' flameout in a comparison to their conservative colleagues. At least when members of the Freedom Caucus "promise to blow things up," the source said, "by God, they blow things up."
The deal is a huge victory for GOP leadership, who feared the potential passage of what staffers called "amnesty lite"—a bill that would effectively grant citizenship to hundreds of thousands of young undocumented immigrants with little to no border-security element. Moreover, they avoided the unpredictability of a free-wheeling immigration debate ahead of midterm elections.
"Members across the …read more
Via:: The Atlantic