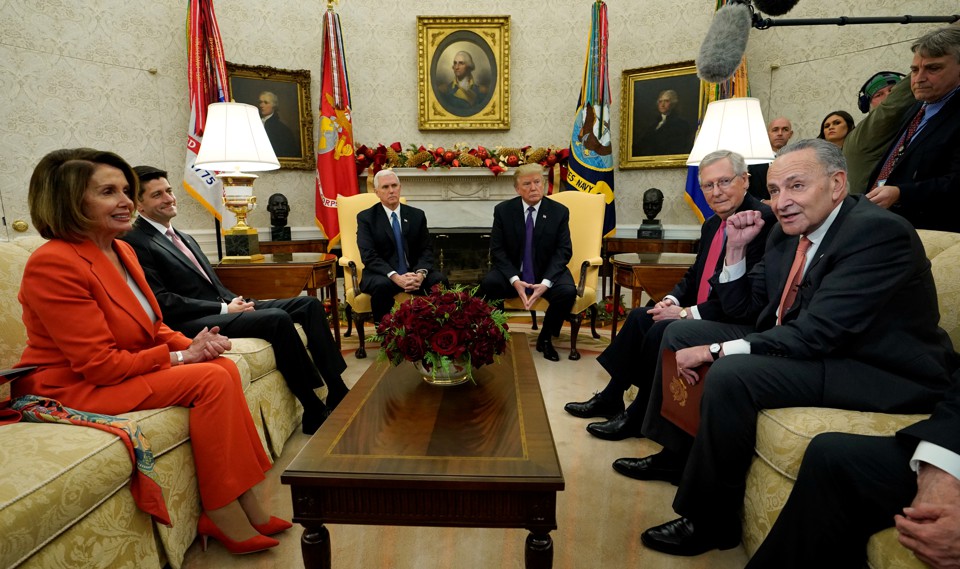 House Republicans on Thursday paused their drive for tax cuts to tackle a much more prosaic task: They acted to keep the government running for another two weeks.
The vote was not nearly as routine as it might sound, however. Conservatives in the House Freedom Caucus threatened to defeat the stopgap spending measure in a dispute over timing. And Democrats withheld their votes because the bill contained none of their year-end priorities: There were no protections for undocumented immigrants, no reauthorization of the Children's Health Insurance Program, and no extra money for Puerto Rico's recovery or to combat the opioid epidemic.
So the bill, a continuing resolution, squeaked by on a 235-193 vote. Assuming the Senate signs off on Friday, Congress will have averted a government shutdown this weekend and set its next fiscal deadline for December 22. But the difficulty lawmakers had in merely "kicking the can down the road again," as one Democrat put it, is an ominous sign for the much more complex decisions Congress and President Trump will have to make in the weeks ahead.
To that end, Trump convened the top four congressional leaders from each party at the White House on Thursday to hash out a budget agreement—a meeting that came a week after Democrats snubbed the president after he insulted them on Twitter.
The first matter to be settled is how much money the government should spend overall in 2018. The pre-Christmas deadline is aimed at forcing Republicans and Democrats to agree on a top-line budget number, which would then apply to an omnibus appropriations bill that Congress would pass in January. Trump is demanding another big increase in defense spending, on top of the $15 billion boost he secured in the spring. But Democrats say they'll only go along with that request if Congress …read more
Via:: The Atlantic