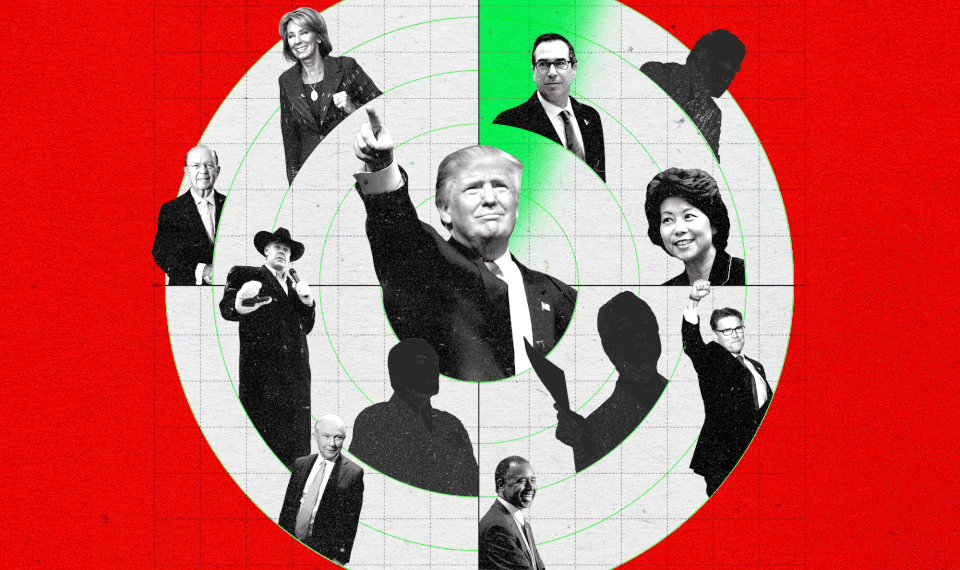 Updated on July 5 at 5:07 p.m. ET
A pile-up of scandals finally became too much for Scott Pruitt to survive.
President Trump's administrator of the Environmental Protection Agency resigned on Thursday afternoon, becoming the sixth member of Trump's original Cabinet to leave his post and the fourth to do so without taking a new job in the administration.
.
Job status: Shakier than before. White House officials were reportedly "alarmed" at DeVos's performance on 60 Minutes, although with so much else dominating the headlines, that stumble could easily blow over.
---
Department of the Interior
Trump's pick: Former Representative Ryan Zinke of Montana
Background: Zinke was a Republican member of the House who had just been reelected to his second term. He had been expected to run for the Senate in 2018, but at least for now, he's heading the Interior Department. Zinke served for more than 20 years in the Navy SEALs before entering politics, earning numerous medals. In Congress, he has opposed the sale of federal lands but supported mining and drilling on them.
Government experience: Two decades in the military and two years in Congress.
Why Trump likes him: Trump was, not surprisingly, impressed with Zinke's military background, and the congressman reportedly impressed Trump's son Donald Jr., an avid sportsman who was influenced by the recommendation of the Backcountry Hunters and Anglers.
Liabilities: Like others in Trump's Cabinet, Zinke has drawn criticism and scrutiny from ethics watchdogs over his travel spending habits.
Job status: If Trump decides to clean house of scandal-plagued Cabinet officials, Zinke could be in trouble. But he has been a favorite of Trump's adult sons, giving him possibly a little added protection in the administration.
---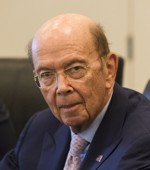 Department of Commerce
Trump's pick: Wilbur Ross
Background: Another billionaire, Ross is the chairman of …read more
Via:: The Atlantic