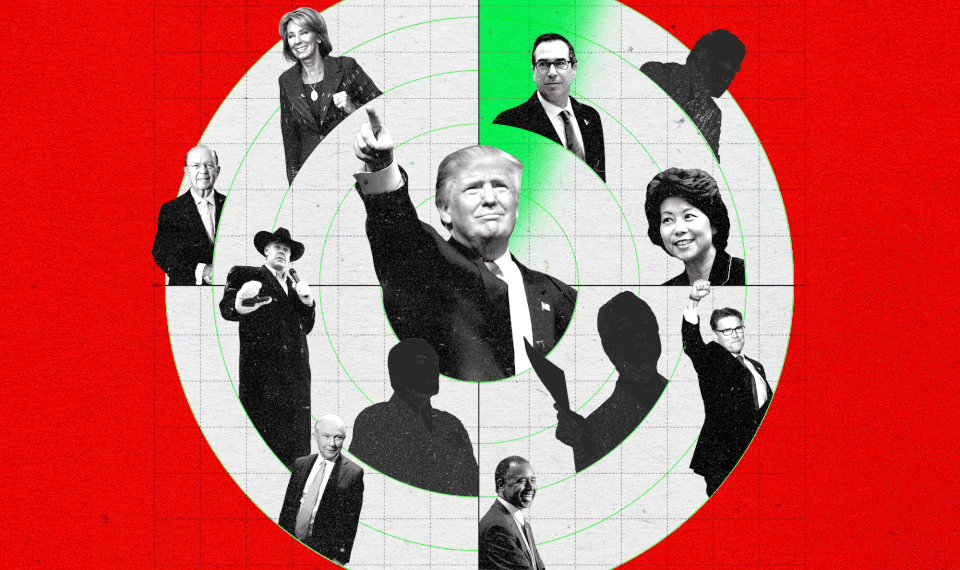 Updated on April 26 at 8:53 a.m. ET
President Trump's bid to install his personal physician as the secretary of veterans affairs has failed.
Rear Admiral Ronny Jackson on Thursday morning withdrew his nomination to lead the federal government's second-largest department amid a series of misconduct allegations relating to his work as the White House physician. He was accused of improperly distributing prescription medications, including Percocet, on overseas trips, and a new report Wednesday evening from Democrats on the Senate Veterans' Affairs Committee alleged that Jackson got drunk and "wrecked a government vehicle" at a Secret Service goodbye party.
In a statement, Jackson decried the accusations as "completely false and fabricated." But with senators in both parties withholding their support, his nomination was doomed.
"Unfortunately, because of how Washington works, these false allegations have become a distraction for this president and the important issue we must be addressing—how we give the best care to our nation's heroes," Jackson said. "While I will forever be grateful for the trust and confidence President Trump has placed in me by giving me this opportunity, I am regretfully withdrawing my nomination to be secretary for the Department of Veterans Affairs."
The White House said he would resume his role in the White House physician's office, where he has worked under Presidents Bush, Obama, and Trump. In an interview Thursday morning on "Fox & Friends," Trump lashed out at Jackson's treatment by Democrats and warned that Senator Jon Tester of Montana, the ranking member of the Veterans' Affairs Committee, would suffer in his reelection bid this fall as a result.
"He would have done a great job. Tremendous heart," the president said. "These are all false accusations. These are false. They are trying to destroy a man."
Jackson was on the rocks in the Senate even before the misconduct allegations came out. …read more
Via:: The Atlantic