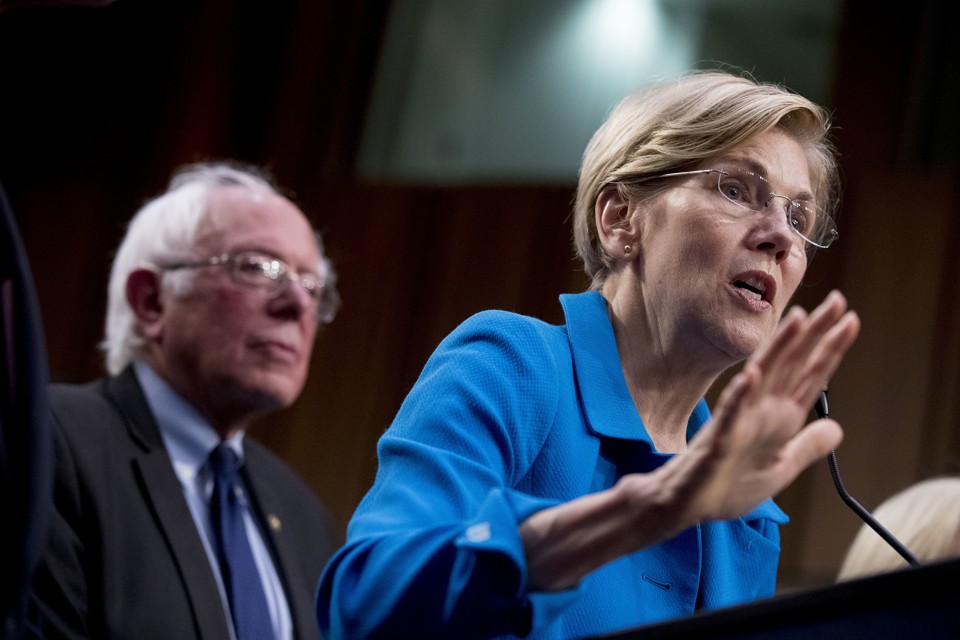 For a party banking on America's future, Democrats have grown top-heavy with leaders rooted in its past.
When Democratic Senator Dianne Feinstein of California announced this week she would seek reelection next year for a term that would extend past her 91st birthday, she underscored the generational logjam within the highest echelons of the Democratic Party. Though the party now increasingly relies on younger and non-white voters, its post-Barack Obama leadership—both in Congress and the top tier of possible 2020 presidential contenders—is almost entirely older and white.
The instability of this dynamic was evident in 2016, when Hillary Clinton, the party's 69-year-old presidential nominee, struggled to excite Millennial and minority voters despite the clear and present danger Donald Trump presented to almost all of the values they profess. "There is a great urgency for Democrats now to turn the generational wheel," said Simon Rosenberg, founder and president of NDN, a Democratic advocacy and analysis group. "It's a pragmatic, practical thing that the younger candidates are just going to do a better job of speaking to this emerging coalition that we have," which "has not been turning out with the frequency and intensity that we need."
Yet younger and diverse leaders remain as rare as MAGA hats at the very top of the Democratic ladder. In the Senate, Democrats are led by three white seniors: Minority Leader Chuck Schumer (age 67) and assistant leaders Dick Durbin (72) and Patty Murray (67). In the House, the big three are Nancy Pelosi (77) and Steny Hoyer (78), both white; and James Clyburn (77), who is black.
The top of the potential 2020 Democratic presidential field is just as white—and gray. The three possible candidates with the largest national followings are Bernie Sanders (76), Joe Biden (75 next month), and Elizabeth Warren (68). The younger Democrats who …read more
Via:: The Atlantic