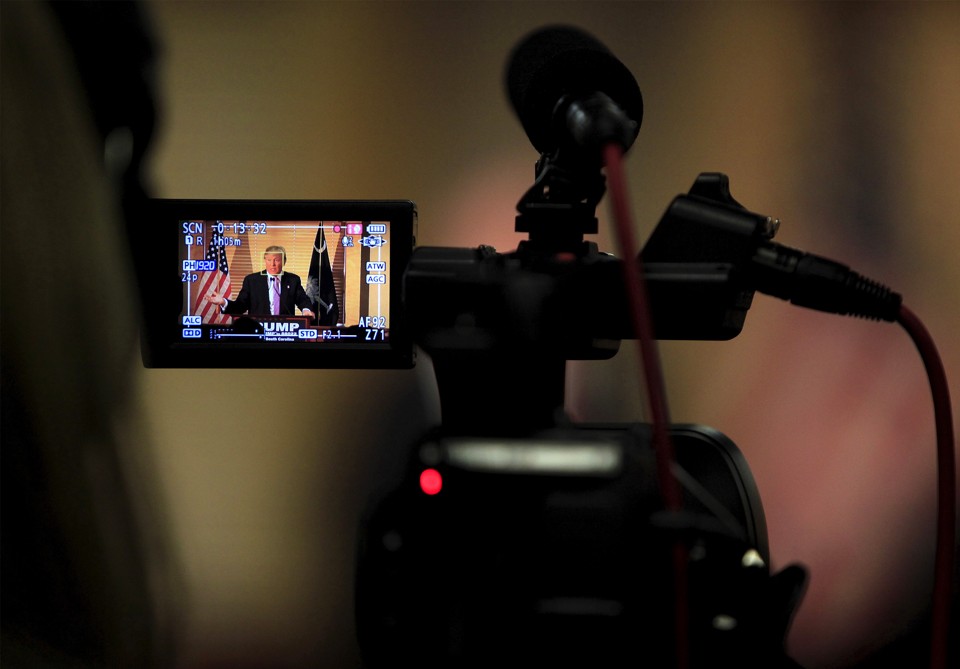 President Trump's latest call for a First Amendment-defying crackdown on the American press began, as they so often do, with a morning venting session on Twitter.
"Fake @NBCNews made up a story that I wanted a 'tenfold' increase in our U.S. nuclear arsenal. Pure fiction, made up to demean," Trump tweeted Wednesday morning. Ten minutes later, he followed up with a proposed solution: "With all of the Fake News coming out of NBC and the Networks, at what point is it appropriate to challenge their License? Bad for country!"
By Wednesday afternoon, Trump's media bashing had migrated to the Oval Office, where, sitting next to Canadian Prime Minister Justin Trudeau, the president again tore into NBC News for its "fake" story. "It's frankly disgusting the way the press is able to write whatever they want to write," Trump said, without irony. "And people should look into it."
Public riffs targeting the press are nothing new for Trump. He has made little secret of his deeply felt dislike for the Fourth Estate—and, in fact, his hyperconfrontational attitude toward the mainstream media was one of the things that first endeared him to Republican primary voters.
But while Trump is often the one who gets the blame (or credit) for today's dramatically escalated culture war on the press, the roots of these attacks go much deeper. As I wrote in a new essay for the fall issue of the Columbia Journalism Review,  the history of modern Republican politics is rife with examples of conservatives—from Barry Goldwater to Sarah Palin—working to discredit journalism.
But for most of the past half-century, conservatives have at least claimed their press criticism was aimed at spurring reform. "We all know that you can't live in a free country without a free press," Fox News contributor Bernard Goldberg told host Bill O'Reilly in …read more
Via:: The Atlantic