By Alex Wagner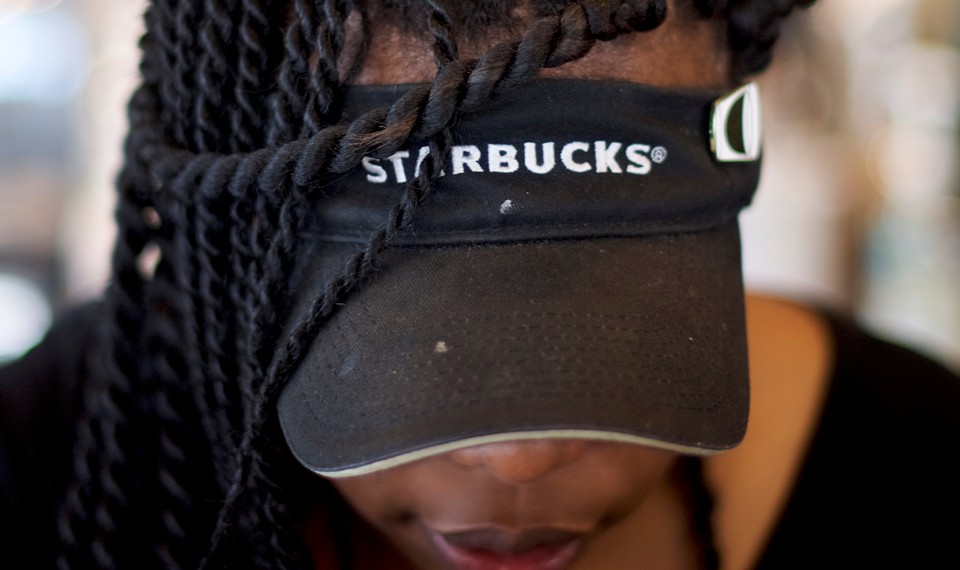 On Tuesday, as the corporate headquarters of ABC Entertainment were swept up in a race maelstrom of Roseanne Barr's making, approximately 175,000 Starbucks employees were undergoing implicit-bias training across the country. The four-hour-long program was a corporate mea culpa after viral video captured the arrest of two black men in a Starbucks for, effectively, being black in a Starbucks. There was a certain symbolism unfolding through the day: one corporation trying to resolve its wrongs, another showcasing how unsolvable the wrongs remain.
While Barr's racist tweet seemed almost anachronistic in its vulgarity—the crudeness of the comparison between a powerful African American woman and an ape seemed a holdover from the era of lynchings and cross-burnings—the specifically modern way in which her racist spark lit up social media was evidence that Barr's ugliness is very much a thing of the present, rather than the past. It is the sort of malevolence that does not lend itself to offsites or employee handbooks: The backlash to ABC's decision to cancel Roseanne suggests that there is no corporate manual for this moment. For the people who have compared Michelle Obama, Valerie Jarrett and Susan Rice to apes, what possible line of argument is there? There doesn't even seem to be a common language.
But the twin storms at ABC and Starbucks offer a useful lesson in corporate contrition as we enter the Age of Invective, illustrating the difference between trying to solve a problem and simply getting rid of one.
Starbucks, though widely pilloried for its treatment of Rashon Nelson and Donte Robinson, was under no mandate to close its stores for afternoon-long sessions where employees could discuss their attitudes about race. Nor was there any particular expectation that the company would bring in leading voices—including former Attorney General Eric Holder, …read more
Via:: The Atlantic