By Clare Foran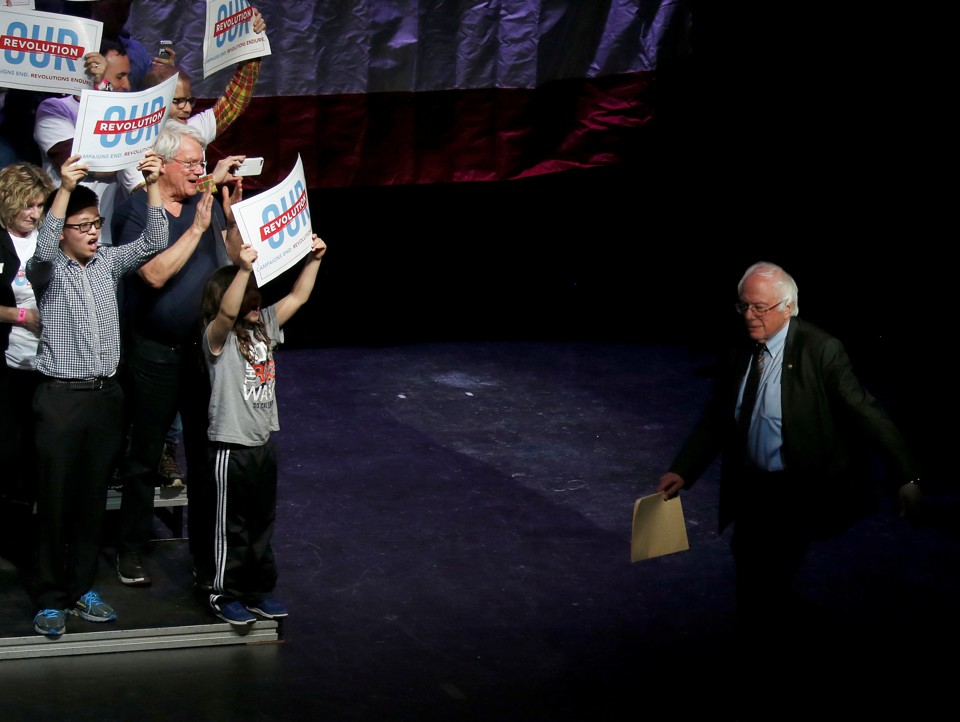 Democrats are facing their first high-profile tests of whether the party can win back seats in Congress in the Trump era. But rather than unifying in opposition to the new administration, the political left is riven by division over what it means to be progressive.
The same debates that divided Democrats throughout the 2016 presidential primary—over how and when to prioritize economic populism and reproductive rights—threaten to make it more difficult for Democrats to rally around the very candidates who could help the party make inroads in conservative parts of the country. Controversy over those questions illustrates the challenge Democrats face as they decide which candidates to support, and what transgressions from liberal convictions to let slide, as the party tries to rebuild after being shut out of power in the White House and Congress.
Ahead of an event on Thursday where Bernie Sanders, the independent Vermont senator who remains the left's most popular figure, was slated to appear with Representative Keith Ellison, the Democratic National Committee's deputy chair and Heath Mello, an Omaha, Nebraska Democratic mayoral candidate, NARAL Pro-Choice America, an organization that endorsed Hillary Clinton in the presidential primary, harshly criticized the DNC for what it called the party's "embrace" of "an anti-choice candidate."
The statement followed a report in The Wall Street Journal that Mello once supported legislation "requiring women to look at ultrasound image of their fetus before receiving an abortion." The liberal website Daily Kos withdrew its endorsement of Mello over the report.
On Thursday, Mello told The Huffington Post, however, that he "would never do anything to restrict access to reproductive health care," if elected. Jane Kleeb, the chair of the Nebraska Democratic Party and board member of Our Revolution, a group that emerged out of the embers of the …read more
Via:: The Atlantic