By Rosie Gray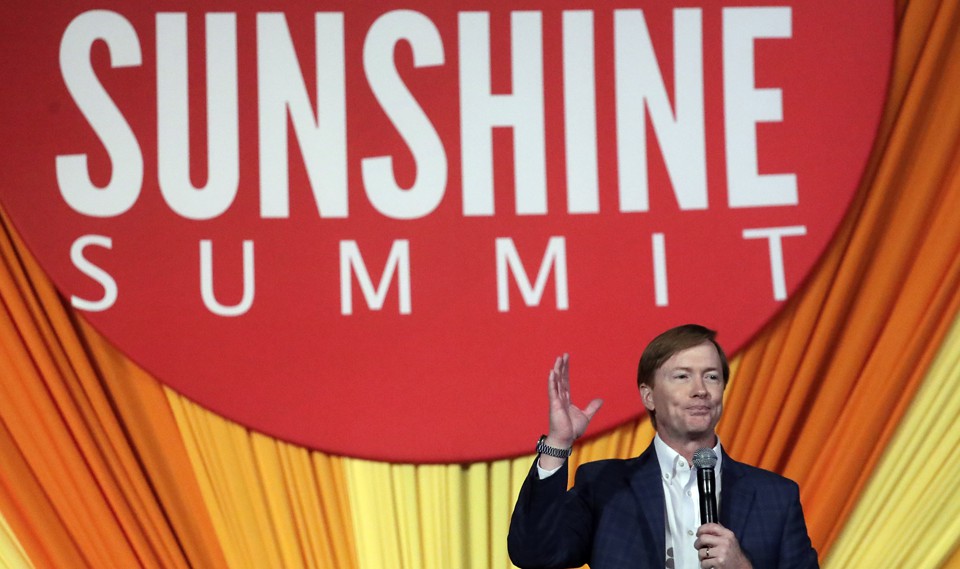 KISSIMMEE, Fla.—Even the Wi-Fi password made reference to President Trump: "bigredwall."
Speaker after speaker at the Florida Republican Party's Sunshine Summit on Friday focused on the same set of issues, a useful snapshot of what is on the mind of the GOP: how great it is that Donald Trump is president and Hillary Clinton is not. The Supreme Court. The "fake news" liberal media. Representative Maxine Waters. The deep state.
But as with other Republican events these days, it always came back to Trump, the conversation existing within a closed epistemic loop. The list of speakers was a mishmash of the kind of people who have been fixtures at conservative gatherings over the years, like tax-cut advocate Grover Norquist, combined with those who owe their political celebrity to Trump's rise—think Republican National Committee spokeswoman Kayleigh McEnany, who during the 2016 election became a prominent pro-Trump commentator on cable news.
But in a sign of how much Trump has made the party his own, the message coming from this eclectic roster of voices was basically the same.
"Isn't Donald Trump great?" said Dick Morris, the '90s-era Bill Clinton adviser who has pivoted to the right. "And we are not afraid to say that out loud. In fact, we're coming out of the closet: We're Trump supporters. And if we have to choose another restaurant to have lunch in, we will."
"Boy, do we have a politician who has kept his promises, and that is President Donald Trump," McEnany said during her remarks.
If your first introduction to Republican politics was this event, you wouldn't know that these kinds of conservative gatherings used to carry more of an undercurrent of conflict, between ideological activists and the Republican establishment. Now that Trump is the establishment—and now that Republicans who opposed …read more
Via:: The Atlantic