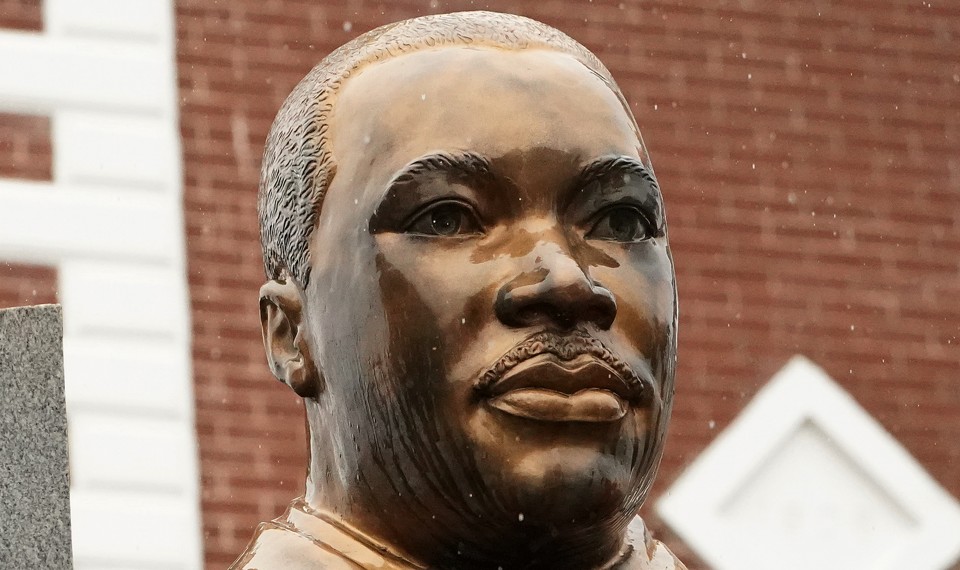 This year, Martin Luther King Jr. Day carries additional significance, as it marks the 50th anniversary of his tragic death. In April of 1968, King was killed in Memphis, Tennessee, at the hands of a ruthless murderer who was filled with hate and racism.
One of the reasons we, as Americans and citizens around the world, remember King's legacy is his call to freedom and racial unity through love and engagement for all people—a message he still shares with the world a half-century later. Love is the consistent theme throughout many of his writings and remarks: "Love is the only force capable of transforming an enemy into a friend," or "I have decided to stick with love … Hate is too great a burden to bear," or "Darkness cannot drive out darkness; only light can do that. Hate cannot drive out hate; only love can do that."
Perhaps the words King wrote to fellow ministers while he was in the Birmingham Jail in 1963 are the most impactful: "Let us all hope that the dark clouds of racial prejudice will soon pass away and the deep fog of misunderstanding will be lifted from our fear-drenched communities, and in some not too distant tomorrow the radiant stars of love and brotherhood will shine over our great nation with all their scintillating beauty."
King's words still ring, but his work is not complete. Americans have come a long way since the 1960s, but the dream is not yet fully realized.
After the 2016 police shootings in Dallas, Minnesota, and Louisiana, we challenged our constituents and people everywhere we went with a simple question, "Have you or your family ever invited a person or a family of another race to your home for dinner?"  We called it "Solution Sundays."
Sunday is a slower, yet significant day, …read more
Via:: The Atlantic