By Matt Ford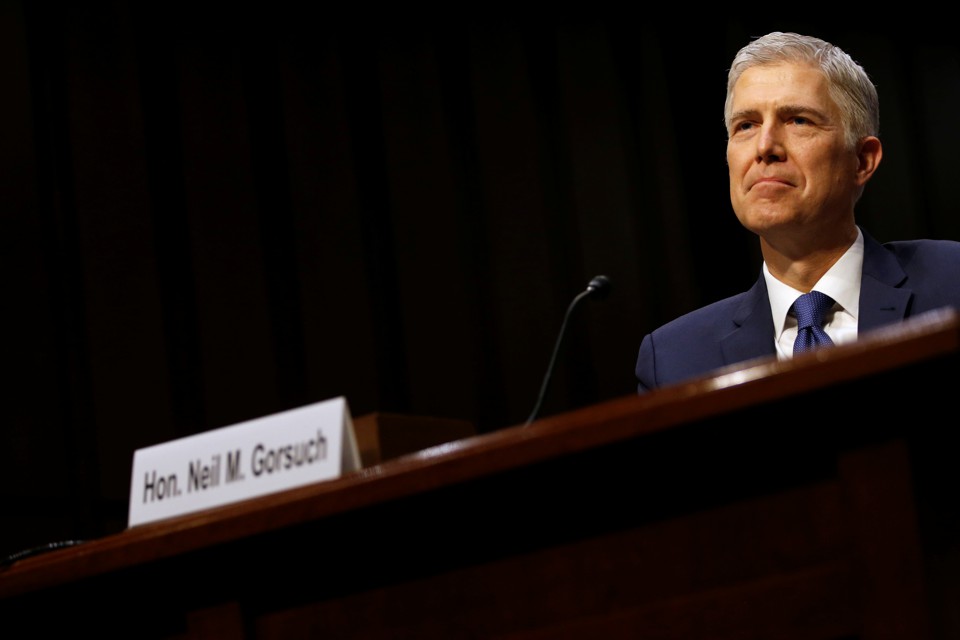 In the hours before Neil Gorsuch introduced himself to the Senate Judiciary Committee on Monday, the senators laid out how they would interrogate him in the week ahead.
President Trump's Supreme Court nominee will spend the next few days answering probing questions from lawmakers on a broad range of issues: his judicial philosophy, his views on issues ranging from abortion to workers' rights, his thoughts on judicial independence and the separation of powers, a decade's worth of his rulings and dissents, and the controversial actions of the president who nominated him.
The senatorial gauntlet to become a Supreme Court justice is perhaps the most strenuous test in Washington, with a lifetime position as one of the nine most powerful Americans awaiting Gorsuch at the end of it if he succeeds. But the 49-year-old federal appellate judge from Colorado presented himself as a humble jurist who strives to apply the law fairly and impartially.
"Sometimes the answers we reach aren't ones we would personally prefer," he told the committee. "Sometimes the answers follow us home and keep us up at night. But the answers we reach are always the ones we believe the law requires. For all its imperfections, the rule of law in this nation truly is a wonder—and it is no wonder that it is the envy of the world."
His appearance at Monday's hearing was largely introductory, with Democratic and Republican senators taking turns to make opening statements. Gorsuch sat patiently as, one after the other, lawmakers alternated between effusive praise for his qualifications and stern expressions of concern about his track record, like a slew of movie trailers to precede the blockbuster sessions to come.
California Senator Dianne Feinstein, the committee's ranking Democratic member, expressed fears that Gorsuch would use his lifetime seat on the Court to strike down gun-ownership restrictions …read more
Via:: The Atlantic