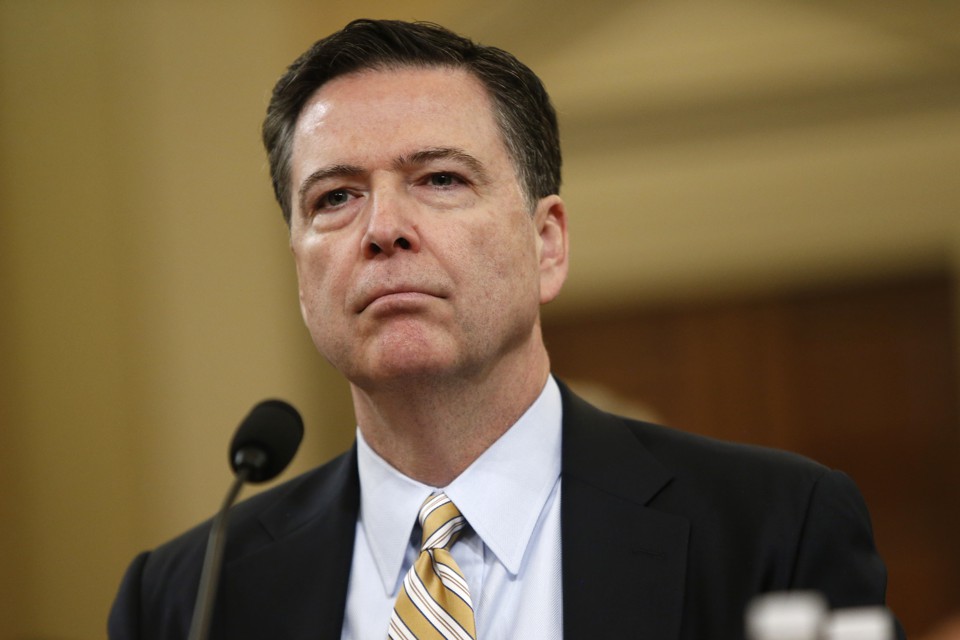 FBI Director James Comey on Monday confirmed for the first time that the bureau is investigating whether Donald Trump's campaign coordinated with the Russian government last year as part of Russia's interference in the 2016 election.
"I've been authorized by the Department of Justice to confirm that the FBI, as part of our counterintelligence mission, is investigating the Russian government's efforts to interfere in the 2016 presidential election," Comey told members of the House Intelligence Committee in a prepared opening statement. "That includes investigating the nature of any links between individuals associated with the Trump campaign and the Russian government, and whether there was any coordination between the campaign and Russia's efforts."
Though it was not surprising, Comey's decision to publicly confirm a criminal investigation of possible collusion between the sitting president and a foreign power was a stunning revelation. The FBI director warned that he would not be able to discuss the specifics of the probe, including whether Trump or his associated were under federal surveillance as the president has claimed.
"Because it is an open, ongoing investigation, and is classified, I cannot say more about what we are doing and whose conduct we are examining," Comey said. "I can't go into those details here. I know that is externally frustrating to some folks, but it is the way it has to be."
Hours before Comey's testimony, President Trump vented his frustration with the scrutiny of his campaign's contacts with Russia in a series of tweets. "James Clapper and others stated that there is no evidence Potus colluded with Russia," he wrote, referring to the former director of national intelligence. "This story is FAKE NEWS and everyone knows it!"
After Comey finished his testimony, the committee's Republican chairman, Representative Devin Nunes of California, focused not on the FBI's investigation of Trump and Russia and …read more
Via:: The Atlantic