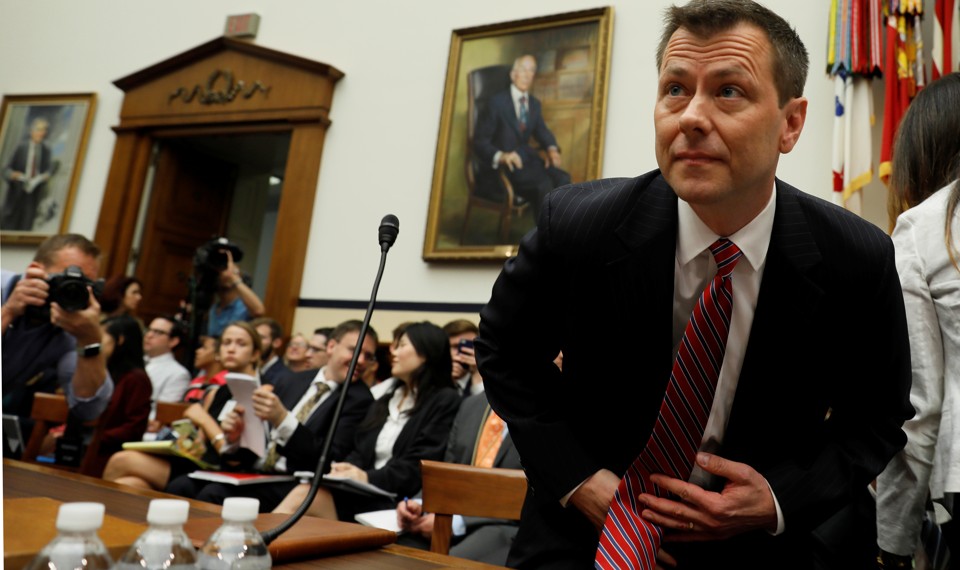 Republicans hammered FBI Agent Peter Strzok over several hours of testimony Thursday, seeking to discredit the long-running federal investigation into Russian interference in the 2016 election, and portray Strzok as a symbol of an agency hopelessly tainted by bias against President Trump. The hearing quickly descended into a partisan spectacle that Strzok warned would be "another victory notch" in Russian President Vladimir Putin's belt. Through it all, Strzok maintained that he had never compromised his duties, and that the investigation was both justified and being carried out with the highest integrity.
"The fact is, after months of investigations, there is simply no evidence of bias in my professional actions," Strzok said. "There is, however, one extraordinarily important piece of evidence supporting my integrity, the integrity of the FBI, and our lack of bias. In the summer of 2016, I was one of a handful of people who knew the details of Russian election interference and its possible connections with members of the Trump campaign. This information had the potential to derail and quite possibly defeat Mr. Trump. But the thought of expressing that or exposing that information never crossed my mind."
Strzok, who headed the FBI's counterespionage division in 2016, and was one of the top officials overseeing the criminal investigation into whether Hillary Clinton mishandled classified information while she was secretary of state, has become a lightning rod for efforts to undermine the Russia investigation due to text messages he sent to Lisa Page, a former FBI attorney with whom he was having an affair, that were deeply critical of Trump during a period in which the FBI was investigating his campaign.
Over the course of the hearing, GOP lawmaker Bob Goodlatte, the chairman of the House Judiciary Committee, threatened Strzok with contempt for not revealing details related to …read more
Via:: The Atlantic