By Clare Foran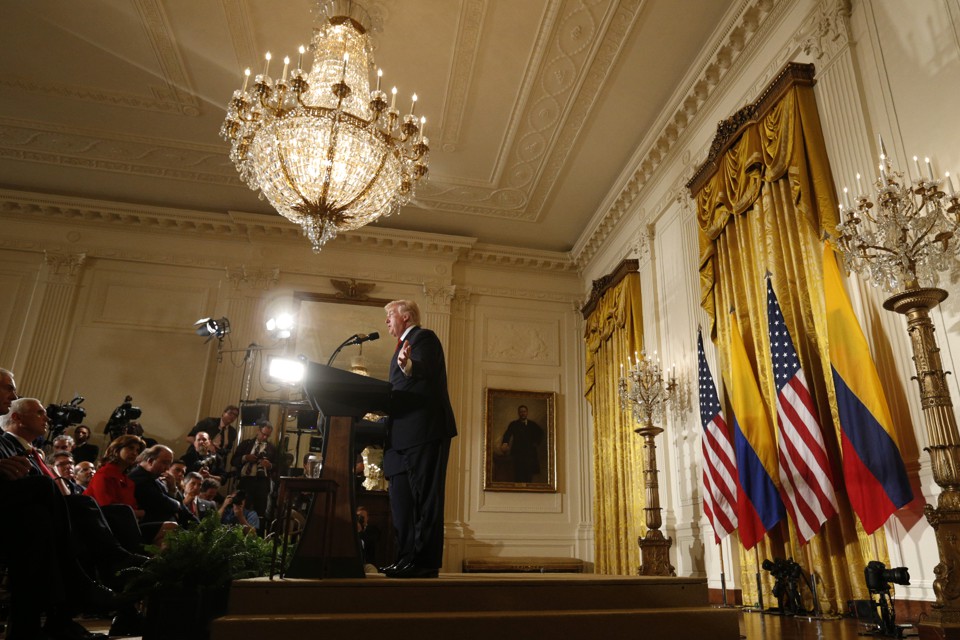 Updated on May 19 at 5:05 p.m. EST
Democrats reacted with a mixture of shock and anger to instantly controversial reports in The New York Times and The Washington Post on Friday afternoon involving President Trump and the federal investigation into whether coordination existed between his campaign associates and the Russian government.
"This is what OBSTRUCTION looks like," Democratic Senator Patrick Leahy tweeted in response to the Times report that Trump informed Russian officials that his decision to fire FBI Director James Comey eased "great pressure." The Times further reported that Trump called Comey "crazy, a real nut job," and said "I faced great pressure because of Russia. That's taken off" during the interaction.
"If there was any question as to why Comey was really fired, @realDonaldTrump just answered it. As I said, Nixonian," Democratic Senator Bob Casey wrote on Twitter in response to the report.
"The truth is coming out," Democratic Representative Jim McGovern tweeted in reference to a separate Washington Post report stating that "the law enforcement investigation into possible coordination between Russia and the Trump campaign has identified a current White House official as a significant person of interest."
Democratic Senator Ed Markey said in an MSNBC interview that the reports have created "an inflection point in the entire Russia-collusion investigation," adding: "it makes it very clear that what Donald Trump was trying to do was to end the Russian investigation."
A number of congressional Democrats responded to the reports by reviving calls for an independent commission to investigate potential Trump-Russia ties.
Others called for Congress to take action in other ways: Representative Elijah Cummings, the top Democrat on the House Oversight Committee, urged the panel's GOP Chairman Jason Chaffetz to "obtain copies immediately" of any White House documents that might …read more
Via:: The Atlantic