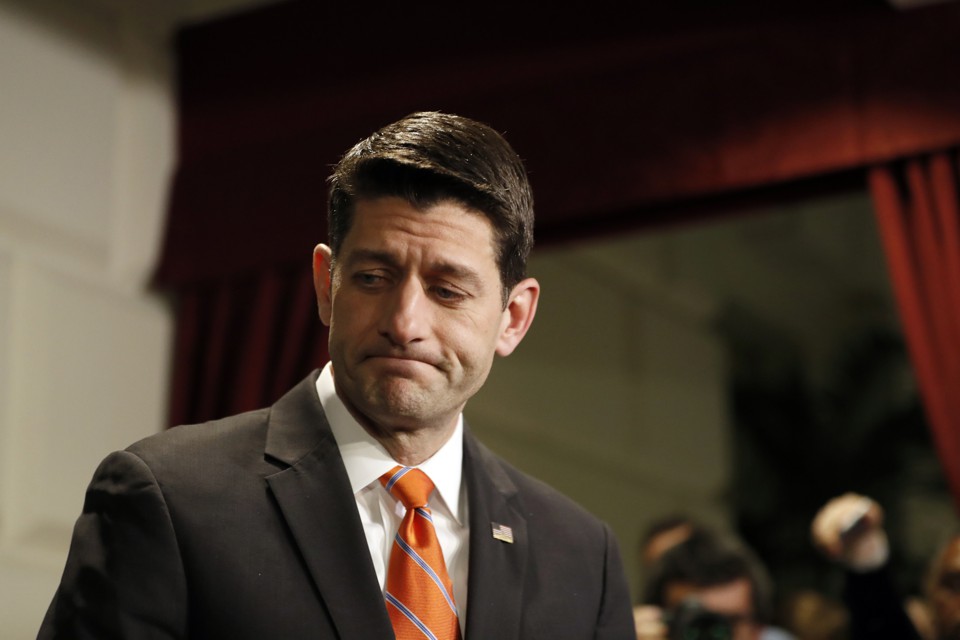 To a man and woman, nearly every one of the 237 Republicans elected to the House last November made the same promise to the voters: Give us control of Congress and the White House, and we will repeal and replace the Affordable Care Act.
On Friday, those lawmakers braced for the increasing likelihood that the Republican Party's core campaign pledge of the last seven years would go unfulfilled. Legislation replacing the Obama-era health law stood on the verge of failure, and Speaker Paul Ryan went to the White House to inform President Trump that Republicans could not assemble the votes it needed to pass.
By early afternoon, the only question was whether the House would vote on the American Health Care Act at all, or whether Ryan would defy Trump's request that Republicans bring up a bill that seemed headed for defeat. Party leaders in Congress appeared to want to spare their members from having to cast a vote in favor of a unpopular bill that would not become law. The president, however, would not back off his demand that lawmakers take a stand in public.
Sean Spicer, the White House press secretary, told reporters that the vote was still on, although he had ditched his confident guarantees of recent days that it would pass. "At the end of the day, you can't force somebody to do something," he said. "We are where we are, and members have got to make that decision for themselves. This is the final hour to make that decision."
While Spicer said the legislation was picking up support, previously undecided Republicans were peeling away throughout the day on Friday. In an enormous loss for the GOP leadership, the chairman of the powerful Appropriations Committee, Representative Rodney Frelinghuysen of New Jersey, announced he would oppose the bill. In previous …read more
Via:: The Atlantic