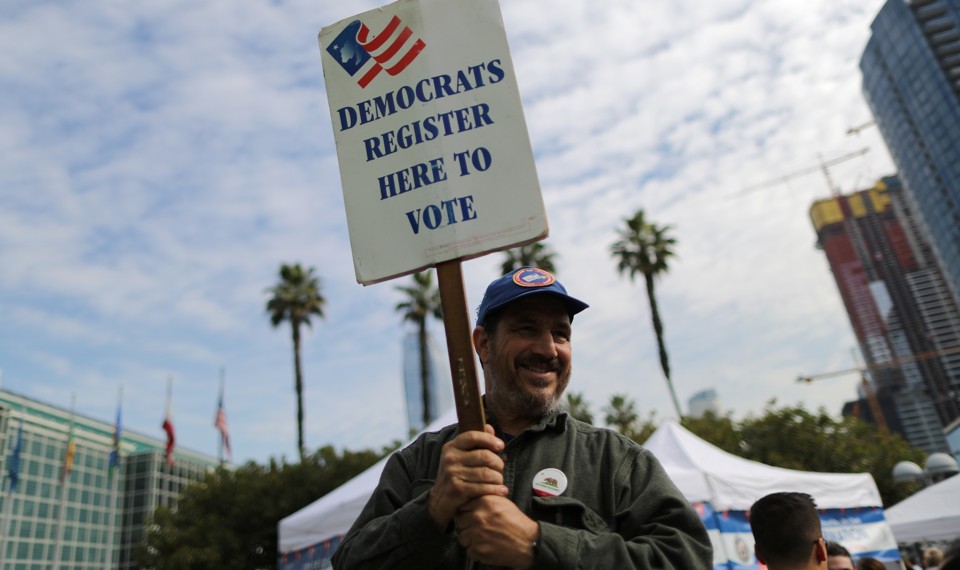 Preemptive finger-pointing is already starting among Democrats as they grow increasingly concerned that Tuesday's California primary could deal a painful blow to their hopes of recapturing the House of Representatives.
But the rising laments may all be missing the root cause of the gathering threat: a long-term failure by California Democrats to invest in building a network of credible local elected officials.
Particularly in Orange County, the epicenter of the competition for House seats in the state, Democrats are confronting what could be called a "resume gap." While Republicans are fielding an array of candidates who are current or former elected officials, Democrats are relying entirely on first-time contenders who entered their races without any elected experience, existing political networks, or name identification in their districts. That's making it tougher for any of the Democratic candidates to consolidate support within their party.
The lack of experienced candidates "without question poses a big problem to the Democrats," said Michael Moodian, a political scientist at Chapman College in the city of Orange. "The reason is that for decades the Orange County Republican Party has done a much better job than the Democrats at establishing a farm team of candidates."
The muddle within Democratic ranks is a unique liability in California because of the state's unusual primary system—which advances the top two finishers in each race, regardless of party. In several House districts, Democrats now face the risk of splintering the vote among several lesser-known candidates, while Republicans consolidate to a greater extent behind contenders with more local visibility and experience.
Democrats fear they could fail to crack the top two slots—and thus be excluded from the general election—in as many as three House seats now held by Republicans that Hillary Clinton carried in the 2016 presidential race. That would be a bitter disappointment to Democrats, who …read more
Via:: The Atlantic