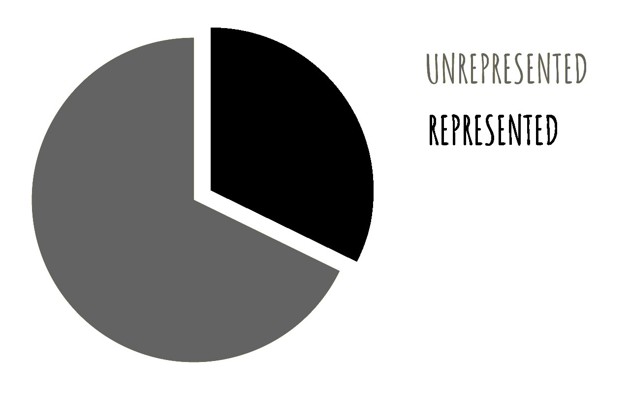 Editor's Note: This article is part of a series exploring the vast racial and economic inequality in Fresno, the poorest major city in California. These stories were reported by students at the University of California at Berkeley's Graduate School of Journalism.
A few times a month, San Francisco's immigration court becomes a day-care center of sorts. Toys, stuffed animals, and coloring books decorate the waiting room. Children as young as four years old have come here not to play, but to stand in front of an immigration judge and defend themselves against deportation.
When I visited the court one afternoon this past March, about 20 kids had formed a single-file line as they waited to go through security. Wide-eyed boys in t-shirts and jeans cracked their knuckles. Many had never been to a courtroom before. Some were wearing suits in an attempt to make a good first impression. Some of them took a seat on the thinly padded metal chairs, crossing and recrossing their legs. Teenage girls with colorful ribbons in their hair studied their surroundings.
"It looks almost like you're going into a pediatrician's office," said Katie Annand, the managing attorney with Kids in Need of Defense (KIND), an organization that helps immigrant children find attorneys. "There are children lining the benches of the courtroom. Many of them … have no one to represent them."
For immigrant children living in San Francisco, state funding, non-profit legal services, and volunteer attorneys mean that they have a better chance of having a lawyer stand by their side during deportation proceedings. That's not the case for children who must find their way roughly 180 miles from Fresno County, in the heart of California's Central Valley, where a sizable immigrant population lives.
On that day in …read more
Via:: The Atlantic