By David Frum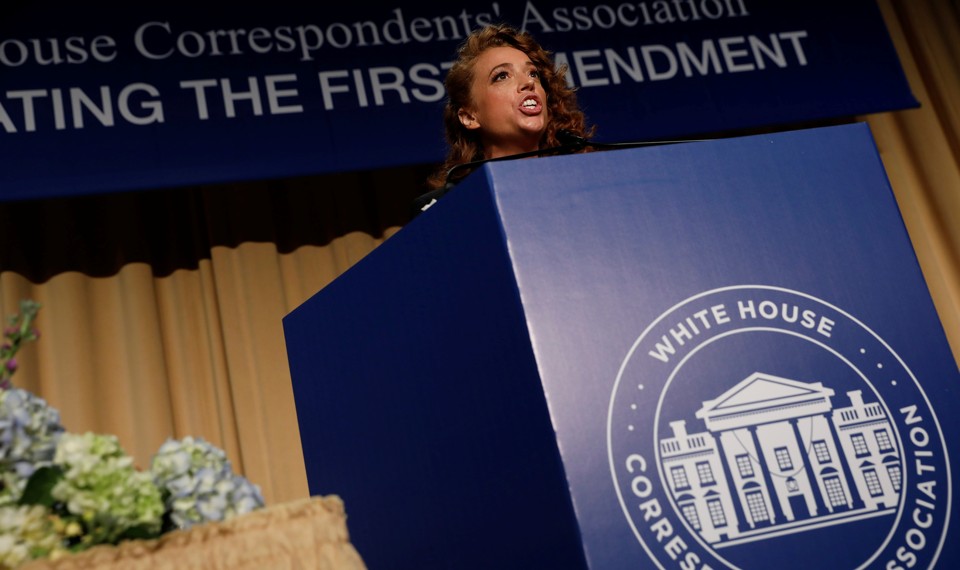 "Women attacking conservative women for their looks and their jobs It's shameful. #WHCA" Those angry words were tweeted by White House Communications Director Mercedes Schlapp at 11:15 p.m. on the night of the White House Correspondents' annual dinner.
It was wise that she began her tweet with the caution that the shame was attached to women attacking conservative women. Otherwise, she might have been asked about this:  "Look at that face! Would anyone vote for that? Can you imagine that, the face of our next president?! I mean, she's a woman, and I'm not supposed to say bad things, but really, folks, come on. Are we serious?" Those words were spoken by then-candidate Donald Trump about then-rival Carly Fiorina, just one of his uncountable stream of attacks on the looks of women, conservative and otherwise. Trump also retweeted a mocking photograph of the appearance of Heidi Cruz, the wife of candidate Ted Cruz.
One of the defining features of the Trump White House is that its occupants demand for themselves decencies and courtesies they habitually deny to others. "Can't we disagree without being disagreeable?" they wonder—and then tweet that the former director of the FBI is a "slime ball" and that Hillary Clinton should be jailed.
President Trump calls the press "enemies of the people." His wife, then the future first lady, shrugged off murderous anti-Semitic abuse of a Jewish journalist as "provoked" by the journalist's reporting on Melania Trump's Slovenian origins. Trump regularly shares on Twitter images of fantasy violence against the press.
White House staffers regularly speak glaring untruths. Just a few weeks ago—March 27, 2018—White House Press Secretary Sarah Sanders told journalists from the White House rostrum that a question about citizenship status has "been included in every census since 1965, with the exception of 2010 …read more
Via:: The Atlantic