By Elaina Plott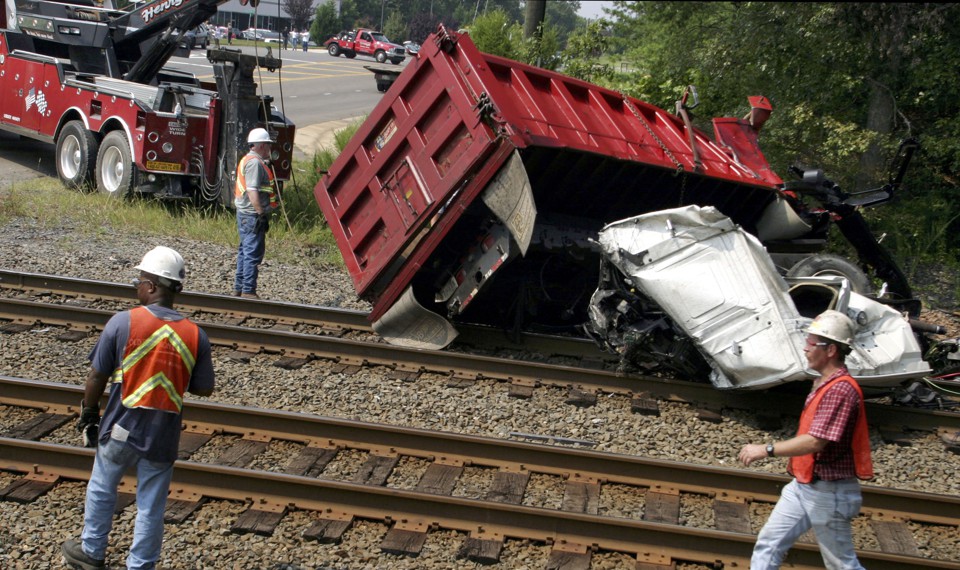 On Wednesday at 11:20 AM in Crozet, Virginia, a train carrying Republican members of Congress, their families, and staff to a GOP retreat in West Virginia collided with a dump truck on the tracks, according to an Amtrak spokesperson.
One aide described the feeling from inside the train as a "massive lurch forward" that "launched everyone into the seats in front of them."
According to two members and multiple aides, those on the train were shaken but uninjured. "It appears that all Members, family members, and staff are okay," Representative Bill Flores told me. In a statement, Amtrak said that "two Amtrak crew members and two passengers were transported to a local hospital with minor injuries."
But of the three people in the truck at the time of the collision, only one was uninjured. Multiple sources told me that one passenger was severely injured and airlifted from the scene; another was found without a pulse and pronounced dead. "There is one confirmed fatality and one serious injury," White House Press Secretary Sarah Huckabee Sanders said in a statement. "There are no serious injuries among members of Congress or their staff."
Congressmen and their family members with medical training, including Representatives Roger Marshall, Bill Cassidy, and Brad Wenstrup, and Lily Knight, the wife of Representative Steve Knight, helped tend to the injuries outside the train. Marshall, according to two senior aides, performed CPR on the truck driver found without a pulse, but could not revive him.
The retreat, scheduled to take place at the opulent Greenbrier Resort in White Sulphur Springs, West Virginia, appears slated to continue as planned. Flores and a senior aide told me that the crew will be rerouted to Charlottesville, approximately 15 miles away, and will make their way to the resort in buses.
"They hooked …read more
Via:: The Atlantic