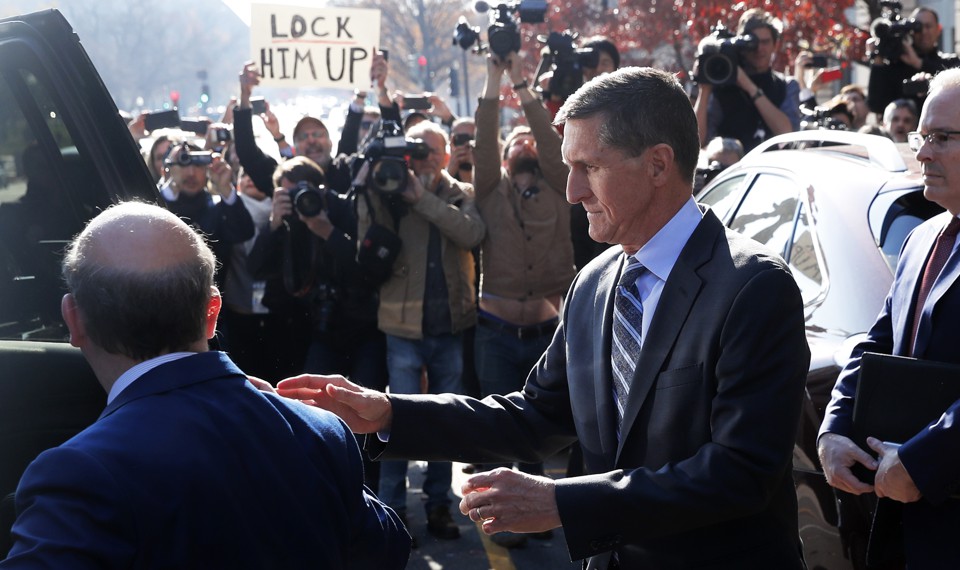 A whistleblower claims that then-National Security Adviser Michael Flynn promised that sanctions on Russia would be "ripped up," enabling a business project for which he'd worked to move forward, according to Representative Elijah Cummings, the ranking Democrat on the House Oversight Committee.
The claim comes from a letter dated Wednesday and first obtained by The New York Times, which published it. If the anonymous whistleblower's account is true, it offers the strongest evidence that the Trump administration hoped to immediately end sanctions levied in the waning days of the Obama administration. It would also represent the missing link between some essential parts of the Flynn saga and special counsel Robert Mueller's probe into Russian interference in the election. The account might explain why Flynn lied to FBI agents, telling them he had not discussed the sanctions with then-Russian Ambassador Sergey Kislyak, and it helps to clarify the role of a bizarre scheme to build nuclear reactors in the Middle East with which Flynn had been affiliated.
The account could have political ramifications, too. As President Trump seeks to distance himself from Flynn, who pleaded guilty last week and said he is cooperating with Mueller's investigation, the idea that Flynn was working out of self-interest offers Trump a new talking point.
The Middle East reactors plan was first reported by Newsweek in June. The elaborate plan was backed by a range of ex-military brass, who nicknamed it the "Marshall Plan." The U.S. would partner with Russia's state-run nuclear-energy agency to build civilian nuclear plants across the Middle East. Saudi Arabia would bankroll the construction, and Arab countries would buy military equipment from Russia under the deal, which aimed to convince Arab countries to give up plans to start their own nuclear programs. Flynn traveled to Egypt and Israel on behalf of …read more
Via:: The Atlantic