I'm sick of pragmatism, the pragmatism I've supported for years. Radicalism has driven the wrong wing and radicalism is required to save America from theocracy and authoritarianism.
It is time for the second American Revolution!
This November, I will support the New Democrats and rid us of the old guard, old pragmatists who think we can compromise on things like child abuse, open borders, our right to healthcare, guns, womens rights to control their bodies, income/wealth divide, saving our only Earth and other compromises on the basic values that have built the greatest civilization in history.
No more compromise. No more "respect their opinions". No more calling lies, untruths. No more valuing their socalled freedoms over our right to life. No more false equivalencies. No more white patriarchy.
Pragmatism needs to join feudalism in the dustbin of history.
No more Resisting. Resisting is for losers.
Winners Fight and the time for Fighting is now.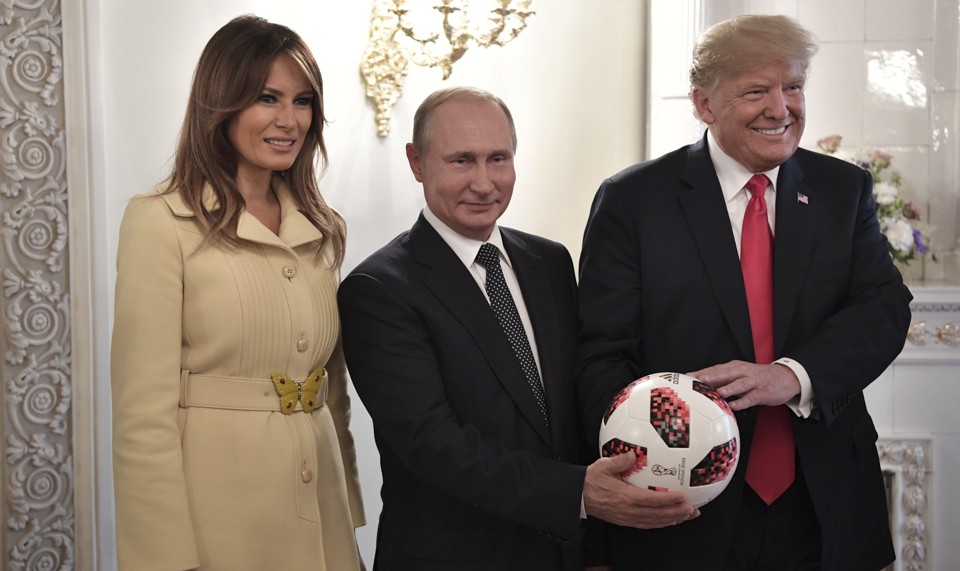 On Sunday morning, CNN's Jake Tapper interviewed Kentucky Senator Rand Paul about Russian interference in the 2016 election. At 7:40 AM, a CNN analyst named Josh Campbell tweeted some of Paul's comments. He quoted the senator as declaring that the Russians "are going to spy on us, they do spy on us, they're going to interfere in our elections. We also do the same … We all do it. What we need to do is make sure our electoral process is protected." He also quoted Paul as labeling Special Counsel Robert Mueller's investigation into the Trump campaign and Russian interference with the 2016 election a "witch hunt."
At 8:23 AM, the liberal author and journalist David Corn retweeted Paul's quotes with a single word of commentary: "Traitor." (When I asked Corn about his tweet, he argued that "Paul was excusing a foreign adversary's attack on the United States. That's a direct blow at U.S. national-security interests.")
Corn's tweet illustrates the danger of this moment. Donald Trump's refusal in Helsinki to credit his intelligence agencies' findings about Russian electoral interference has unleashed a nationalist fury in Washington unseen since September 11. In this moment—thick with accusations of "treason" and references to Pearl Harbor—discussing America's own penchant for election meddling is like discussing America's misdeeds in the Middle East in the wake of 9/11. It's apt to get you labeled a traitor.
That's a problem. Discussing America's history of electoral interference has never been more necessary. It's necessary not so Americans can downplay the severity of Russia's election attack. It's necessary so Americans can determine how—and how not—to respond. The less Americans know about America's history of electoral interference, the more likely they are to acquiesce to—or even cheer—its return. That's dangerous because, historically, American meddling has done …read more
Via:: The Atlantic