By Elaina Plott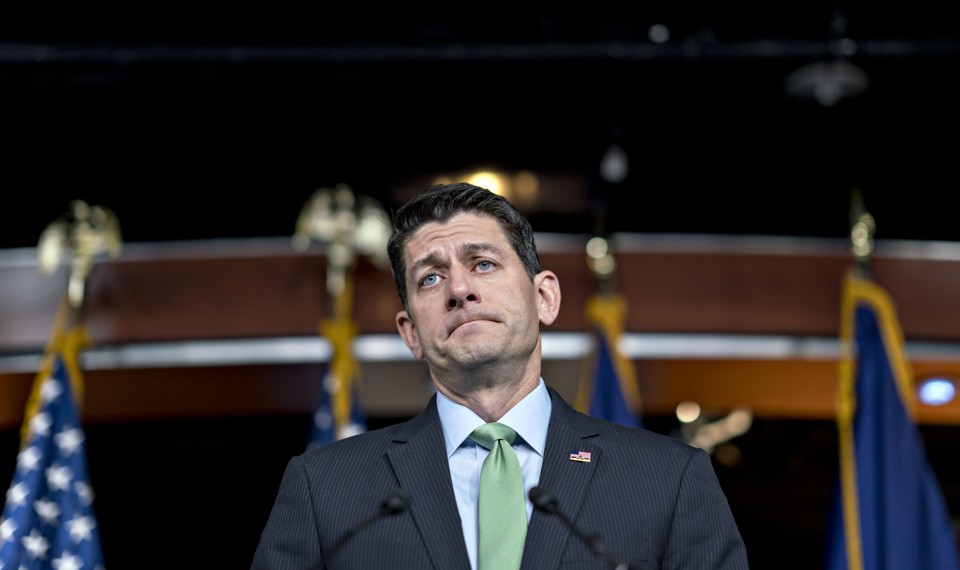 In a press conference on Wednesday, the morning after President Donald Trump addressed House Republicans on immigration, Speaker Paul Ryan offered little clarity on the lower chamber's path forward on family separations at the border.
Members are scheduled to vote on two pieces of immigration reform on Thursday, a development sparked in large part by moderate Republicans frustrated by their leadership's inaction on the fate of Dreamers. But lawmakers now find themselves engulfed in yet another immigration-related controversy: In the last six weeks, as a result of the Trump administration's "zero tolerance" policy toward illegal border crossings, over 2,000 immigrant children have been separated from their parents as they await prosecution.
As the crisis has spilled into public view, leadership has scrambled to amend their so-called "compromise" immigration bill to include a provision that would keep family units together during proceedings.
The only problem? This bill—which includes a special pathway to citizenship for Dreamers, a sticking point for many conservatives—probably won't pass.
Reporters came to Ryan's presser on Wednesday armed with questions about whether House leaders will introduce a standalone bill to address family separations, in the likely event comprehensive immigration reform fails. "We do not want families broken apart," Ryan said. He wouldn't, however, address a contingency plan head on, instead reiterating his optimism in leadership's "very good compromise legislation."
Across the Hill on the Senate side, however, Senator Ted Cruz of Texas has introduced legislation that would require immigrant families to be kept together once apprehended, "absent aggravated criminal conduct or threat of harm to the children." Cruz's bill would also double the number of immigration judges to expedite asylum claims. Senate Majority Leader Mitch McConnell appeared to offer an olive branch to Cruz last night, when he tweeted that he and "all of the members …read more
Via:: The Atlantic