"Many people are angered by the cruelties of the twenty-first-century economy. And their fury has fueled worldwide protest. Simultaneously, and almost everywhere, low-wage workers and small farmers began to revolt: in New York City restaurants, laundries, and warehouses, in Western Cape wineries and the garment shops of Phnom Penh, in Southern California Walmarts, and the big hotels of Providence, Oslo, Karachi, and Abuja. As capital has globalized, so has the labor movement. Marches, strikes, protests, and sit-ins from Tampa to Mali have changed the global conversation about workers' rights." So writes Annelise Orleck in her new book We Are All Fast Food Workers Now: The Global Uprising Against Poverty Wages  —  which, as she explains on this week's episode of Off-Kilter, tells the story behind the growing global labor movement through workers' eyes.
Next, earlier this month, leaked documents revealed that the Trump administration is preparing to go nuclear on immigration by ending the US's family-based immigration system as we know it, and effectively imposing an income test to keep out low-income and working-class immigrants. Draft rules underway would massively expand a wonky-sounding provision in immigration law which is used to deny legal status to immigrants considered likely to become a so-called "public charge" (read: one of Mitt Romney's 47%). To cut through the jargon, Rebecca talks with Shawn Fremstad, a senior fellow at the Center for American Progress  —  and a huge nerd when it comes to the intersection of immigration and public benefits  —  and Hidetaka Hirota, a professor of history at City College of …read more
Via:: Truthout
When a corporation like McDonald's resists paying workers $15 an hour but pays its CEO $3,000 an hour, it's time to have a maximum wage, says Rep. Keith Ellison (D-Minnesota). While at the Congressional Progressive Caucus conference, he sat down to discuss the new push for Medicare for All, and how we should be looking at racism as the enabler of economic injustice in this country.
Rep. Keith Ellison speaks at an AFGE rally in supoort of government workers on February 14, 2018, in Washington, DC. (Photo: AFGE)
Welcome to Interviews for Resistance. We're now into the second year of the Trump administration, and the last year has been filled with ups and downs, important victories, successful holding campaigns and painful defeats. We've learned a lot, but there is always more to learn, more to be done. In this now-weekly series, we talk with organizers, agitators and educators not only about how to resist but also about how to build a better world. Today's interview is the 115th in the series. Click here for the most recent interview before this one.
On March 9 and 10, the Congressional Progressive Caucus gathered for its strategy summit in Baltimore, Maryland. Members of the caucus and allies from left-leaning organizations and European left parties gathered to talk policy and power for the short, medium and long term. At the conference, I spoke with Rep. Keith Ellison of Minnesota about the new push for Medicare for All, how to talk about racism and economic justice, and why it might be time to think about a maximum wage.
Sarah Jaffe: I want to start with Medicare for All. What's going on in the House?
Keith Ellison: I just switched in for John Conyers. What we're going to …read more
Via:: Truthout
The US has systematically branded political action within Venezuela illegitimate and dictatorial whenever it's unfavorable to the interests of the US-backed opposition. The Western media, meanwhile, have largely fallen in line with this cynical and strategic portrayal of Venezuelan politics, ignoring the opposition's attempts to seize power by anti-democratic means.
Venezuelan President Nicolas Maduro offers a press conference after the signing of the electoral guarantee agreement between the government and opposition presidential candidates, at the National Electoral Council (CNE) headquarters in Caracas on March 2, 2018. (Photo: Federico Parra / AFP / Getty Images)
The Venezuelan government recently announced its decision to hold presidential elections, which are currently scheduled for May. The Trump administration denounced the move, saying they "would not be free and fair."
Last year, the administration announced an unprecedented escalation of sanctions against the country. This, too, was justified under humanitarian pretexts. The US says its actions are a response to the government's "serious abuses of human rights and fundamental freedoms."
US Sen. Marco Rubio has even advocated that "the military of Venezuela must remove [Venezuelan President Nicolás] Maduro" under the justification that "Maduro and his inner circle have destroyed democracy and replaced it with dictatorship."
Within this context, the former CIA director, Mike Pompeo — who has recently moved into the position of Secretary of State — admitted in his capacity as head of the CIA that the agency would like to see Maduro overthrown, and suggested last summer that it is working with others in the region to do …read more
Via:: Truthout
Contrary to what Trump claims, his tariffs will not revive the aluminum industry. Instead they are certain to wreck diplomatic relations, invite retaliation and boost the profits of aluminum executives in the US, who will be able to charge higher prices. Most importantly, the tariffs will destroy jobs for some of the very people who voted Trump into office.
John Rodriguez monitors the operation as a slab of steel, 8 inches thick, is heated and rolled into a coil of steel, 1/10 to 3/4 inches thick, at the NLMK Indiana steel mill on March 15, 2018, in Portage, Indiana. Steel producers in the US and worldwide are preparing for the impact of the recently-proposed tariffs by the Trump administration of 25 percent on imported steel. (Photo: Scott Olson/Getty Images)
The US and the world are hurtling toward a full-blown trade war over the tariffs imposed on imported steel and aluminum. President Trump, meanwhile, is plowing blithely ahead, suggesting that further, broader-based tariffs against Chinese products are forthcoming in conjunction with a probe into intellectual property theft by China. The president has also taken to proclaiming on his beloved Twitter account that trade wars are good and easy to win. He had better hope so, as all signs suggest that the trade war he has instigated will be disastrous all around: for foreign relations, for the economy, for relevant industries and — most tragically — for the very people he was purporting to protect: US workers in the steel and aluminum sectors.
On March 1, flying in the face of common sense and his advisers' desperate warnings, Trump slapped a 25 percent duty onto steel and 10 percent on aluminum. The White House promised that …read more
Via:: Truthout
This article was published by TalkPoverty.org.
The frat boy of pharmaceuticals, Martin Shkreli, was sentenced to seven years in prison this month for securities fraud and conspiracy. After four years of earning millions by controlling the supply of certain medications, he was convicted of defrauding hedge fund investors in a Ponzi scheme.
In many ways Shkreli is a master of American capitalism, but he forgot its cardinal rule: Hurting people with less money than you is part of doing business, but ripping off other rich people is a line you do not cross.
Like most people, I first heard the name Martin Shkreli when he made news for hiking up the price of a drug called Daraprim. The medication is used to treat life-threatening infections that can strike people with compromised immune systems, particularly people with AIDS. After Daraprim was acquired by Shkreli's company in 2015, the price of a single tablet skyrocketed by 5,000% overnight from $13.50 to $750. It was at least the second time he had used the tactic: A year earlier he encouraged a different company to inflate the price of a kidney stone medicine called Thiola, increasing the daily cost from $30 to $450.
To be fair, he isn't the only one guilty of this offense. Hundreds of other drug company executives have committed similar deeds to rake in as much profit as possible. But few others have been so blatant about it, reveling with such glee in both the frustration of patients and the rewards of his gluttony. Shkreli seemed to delight in flaunting his wealth. He loved showing off all the pricey toys and trinkets he bought with his drug company profits, including an infamous (and now subject to forfeiture) one-of-a-kind Wu-Tang Clan album. It …read more
Via:: Truthout
An upcoming video produced by The Intercept follows our guest, Naomi Klein, on her recent trip to Puerto Rico. Some of the people she speaks with include two environmental activists, Jesús Vázquez and Katia Avilés, who talk about food security after Hurricane Maria. For more, we speak with Naomi Klein and with Puerto Rican anthropologist Yarimar Bonilla.
Please check back later for full transcript.
Via:: Truthout
Six months since Hurricane Maria battered the island of Puerto Rico, the island is the site of a pitched battle between wealthy investors — particularly from the technology industry — and everyday Puerto Ricans fighting for a place in their island's future. The Puerto Rican government has pushed for a series of privatization schemes, including privatizing PREPA, one of the largest public power providers in the United States, and increasing the number of privately run charter schools and private school vouchers. For more, we speak with best-selling author and journalist Naomi Klein, author of The Shock Doctrine: The Rise of Disaster Capitalism. Her latest piece for The Intercept, where she is a senior correspondent, is "The Battle for Paradise: Puerto Ricans and Ultrarich 'Puertopians' Are Locked in a Pitched Struggle over How to Remake the Island."
Please check back later for full transcript.
Via:: Truthout
It took holding a seat on the Supreme Court of the Unites States vacant for over a year — completely thwarting democratic ideals – for Republicans to snag a surprise electoral college victory in 2016. Now that the GOP realizes it's in imminent danger of being swept out of power in the midterms, is it any wonder that the party may be turning to SCOTUS again?
According to endangered Nevada Republican Senator Dean Heller, there's about to be yet another vacancy on the Supreme Court in the near future. This time, Heller claims, that vacancy will be left by moderate conservative Justice Anthony Kennedy. And, if Heller is to be believed, this vacancy could be announced as early as this summer.
Politico reports:
Dean Heller knows he's the most vulnerable Republican senator in the country. But he thinks Supreme Court Justice Anthony Kennedy might just help him hang on to his seat. "Kennedy is going to retire around sometime early summer," Heller predicted in Las Vegas last week, according to audio of an event he spoke at that was obtained by POLITICO. "Which I'm hoping will get our base a little motivated because right now they're not very motivated. But I think a new Supreme Court justice will get them motivated."
If Kennedy does, in fact, announce his retirement this summer, the timing couldn't be any better for the Republican party. Unlike the open seat after the death of far-right conservative Justice Antonin Scalia, the GOP won't be forced to block a new appointment..
And …read more
Via:: Truthout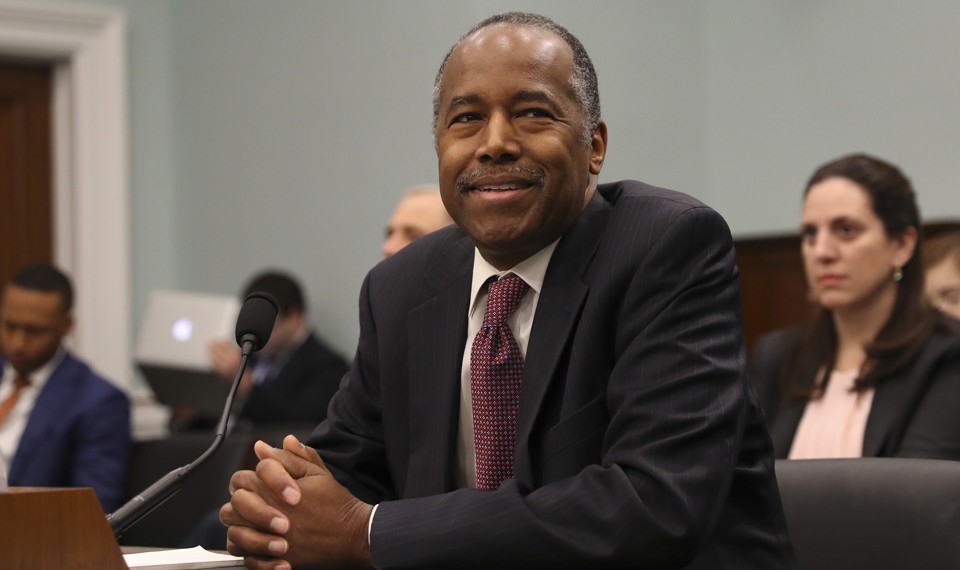 Today in 5 Lines
---
The Race We're Watching
Voters in Illinois are headed to the polls to cast their ballots in primary elections across the state. They'll choose candidates for November's gubernatorial race, which is turning out to be one of the most expensive in U.S. history. A host of Democrats, including former Governor Pat Quinn, is vying for Illinois's open attorney general's seat.
We're also keeping an eye on the Democratic primary in Illinois's 3rd congressional district, where seven-term Representative Dan Lipinski, a conservative Democrat, is being challenged by the much more progressive political newbie Marie Newman. The GOP primary in the state's 16th district could also prove interesting: Republican Representative Adam Kinzinger has spoken out against Trump and as a result, …read more
Via:: <a href=http://feedproxy.google.com/~r/AtlanticPoliticsChannel/~3/x4ePiM2OIYw/ class="colorbox" title="The Atlantic Politics & Policy Daily: Secretary of Interior Design" rel=nofollow>The Atlantic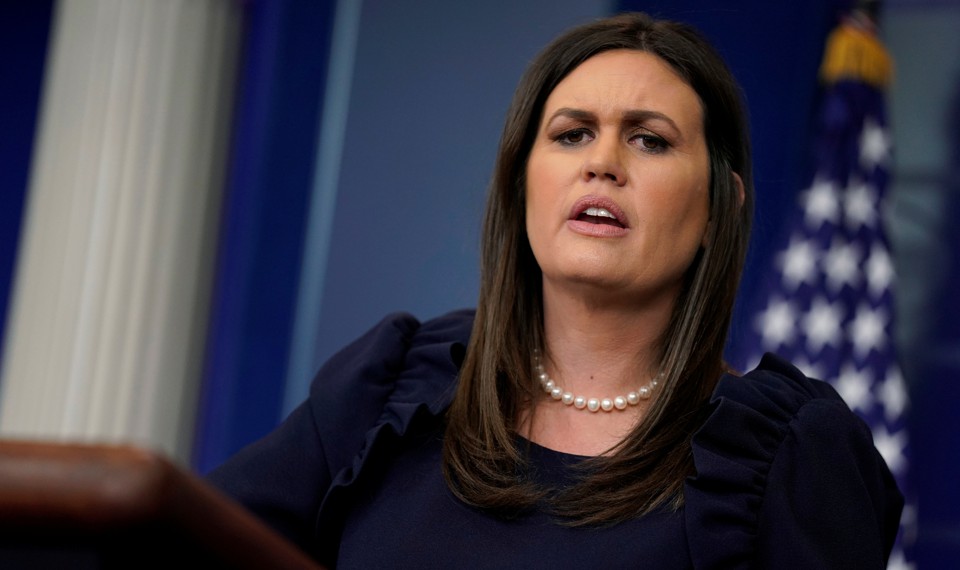 The White House again offered a puzzling response to foreign policy regarding Russia on Tuesday, refusing to criticize the voting that reelected Vladimir Putin by a landslide on Sunday.
Asked whether the White House deemed the election "free and fair," Press Secretary Sarah Sanders offered this deflection:
In terms of the election, there we're focused on our elections. We don't get to dictate how other countries operate. What we do know that is that Putin has been elected in their country, and that's not something that we can dictate to them how to operate. We can only focus on the freeness and fairness of our elections, something we 100 percent fully support, and something we're going to continue to do everything we can to protect to make sure bad actors don't have the opportunity to impact them in any way.
This statement is misleading where it isn't simply beside the point, and confusing in both cases. The question is not whether the U.S. has the ability to dictate to other countries how to run their elections (though there is a certain irony in Sanders making this comment 15 years to the day after the U.S. invaded Iraq to install democracy, in a war the president supported). The question is whether the U.S. can and should label unfair and repressive government when it sees it.
There's little question that the Russian election was not free and fair. The government barred Putin's leading opponent from running. Putin's margin of victory—nearly 77 percent—is practically unheard of in contested elections, and apparent ballot-stuffing was caught on video in multiple places. The Organization for Security and Co-operation in Europe concluded that the election "took place in an overly controlled legal and political environment marked by continued pressure on critical voices" and that "restrictions on …read more
Via:: The Atlantic