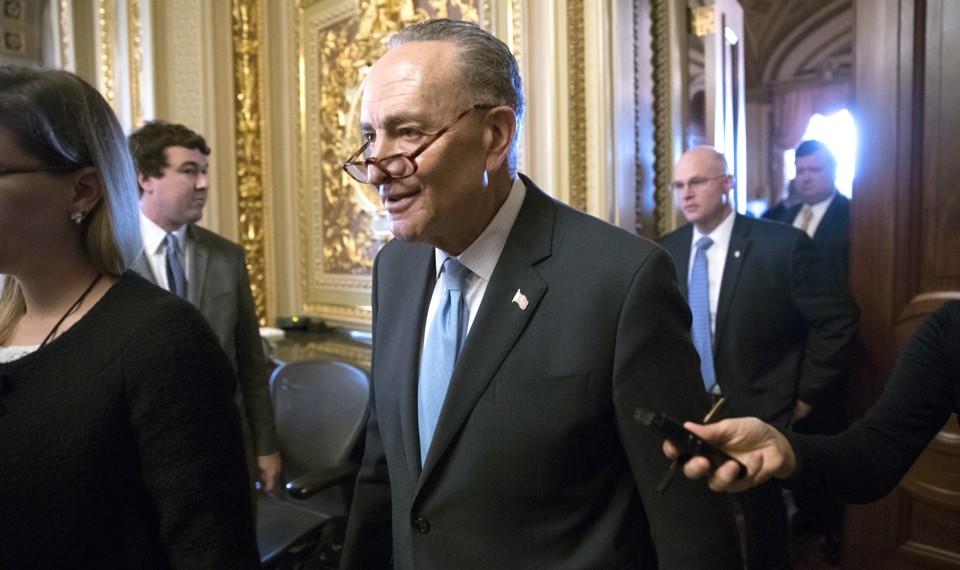 Today in 5 Lines
A three-day shutdown of the federal government came to an end after Senate Democrats accepted an offer from Senate Majority Leader Mitch McConnell to pass a continuing resolution funding the government and the Children's Health Insurance Program, while postponing debate on immigration legislation. The Senate voted 81-18 to pass the bill, which later passed in the House. In a statement, President Trump said he's "pleased that Democrats in Congress have come to their senses." During his speech to the Israeli parliament, Vice President Mike Pence stressed the administration's commitment to relocate the American embassy. And the U.S. Army is reportedly preparing to increase the number of troops in Afghanistan by as many as 1,000.
---
Today on The Atlantic
Follow stories throughout the day with our Politics & Policy portal.
---
Snapshot