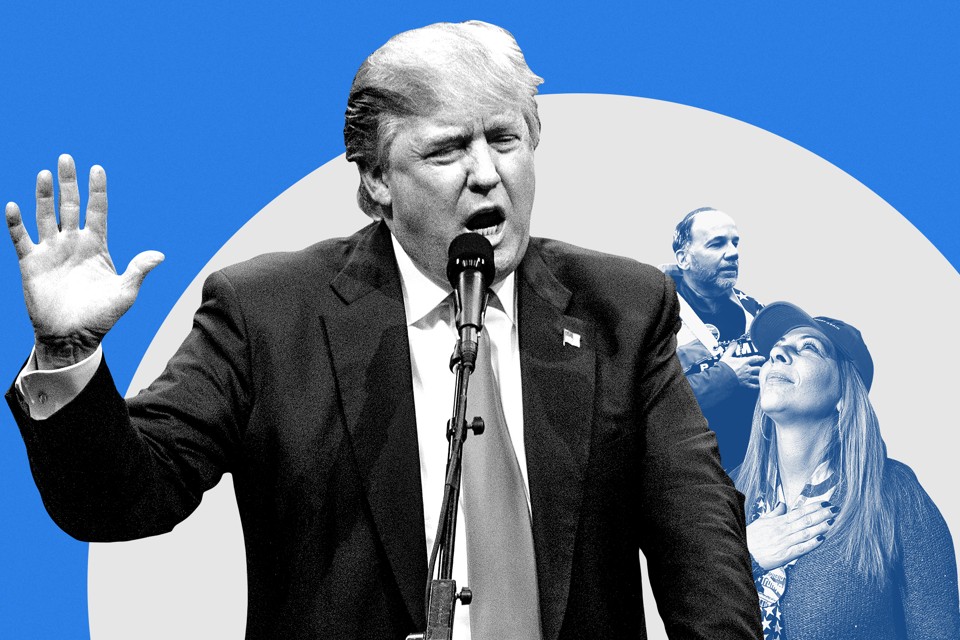 As the 100-day mark of Donald Trump's presidency approaches—April 29, but who's counting, other than the White House?—a review of how well he's kept his campaign promises shows an administration that's struggling to enact an ambitious agenda.
Among Trump's most central promises, his border wall is shaping up slowly, but there's still no reason to believe Mexico will pay for it. His Muslim immigration ban is frozen in court, beset by constitutional problems. Obamacare repeal died but has rizen, zombie-like, and its future is unclear. Tax reform now seems like a remote possibility, though tax cuts are a real possibility.
The president offered a set of promises for his first 100 days, and though he tried to downplay it recently—"Somebody, yeah, somebody put out the concept of a hundred-day plan," he told the Associated Press in mid-April—he has completed few of the items on that list. But what about a broader look at the major promises of the 2016 campaign?
It's on immigration that Trump has made the most progress. He has not instituted all of the sweeping reforms he wanted yet, and the repeated court defeats for his Muslim immigration ban remain a glaring weakness, but he has managed to move toward a reset with a raft of executive orders. The coming trick will be to see if he can get the funding to build the wall and quickly expand the ranks of the Border Patrol and ICE.
In other areas, progress is slower. Trump has made little headway on economic matters, an area where presidents chronically overpromise and then discover the limits of their control. He withdrew the U.S. from the Trans-Pacific Partnership but not has begun renegotiation of NAFTA. Job growth is a mixed bag. Trump has advanced very few of his …read more
Via:: The Atlantic