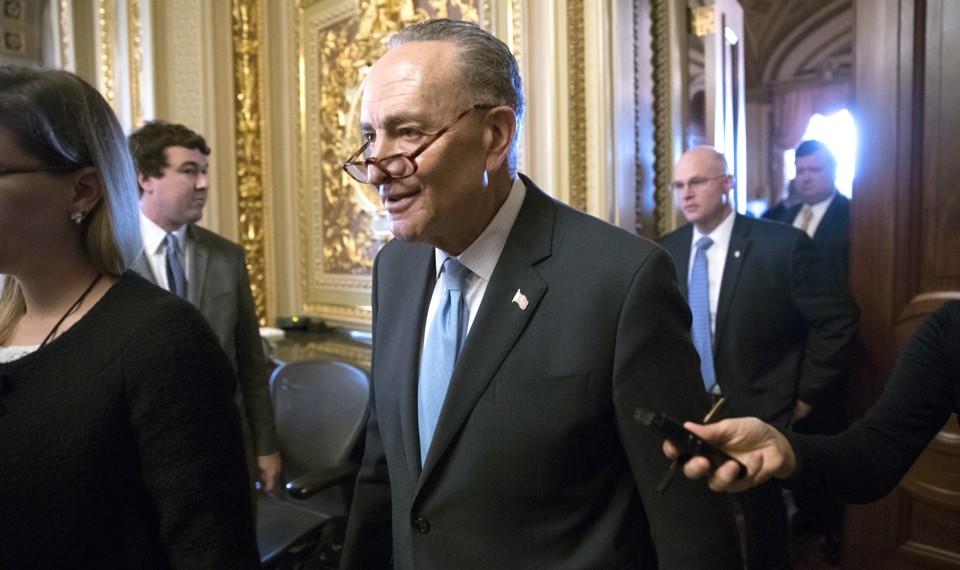 Today in 5 Lines
A three-day shutdown of the federal government came to an end after Senate Democrats accepted an offer from Senate Majority Leader Mitch McConnell to pass a continuing resolution funding the government and the Children's Health Insurance Program, while postponing debate on immigration legislation. The Senate voted 81-18 to pass the bill, which later passed in the House. In a statement, President Trump said he's "pleased that Democrats in Congress have come to their senses." During his speech to the Israeli parliament, Vice President Mike Pence stressed the administration's commitment to relocate the American embassy. And the U.S. Army is reportedly preparing to increase the number of troops in Afghanistan by as many as 1,000.
---
Today on The Atlantic
Follow stories throughout the day with our Politics & Policy portal.
---
Snapshot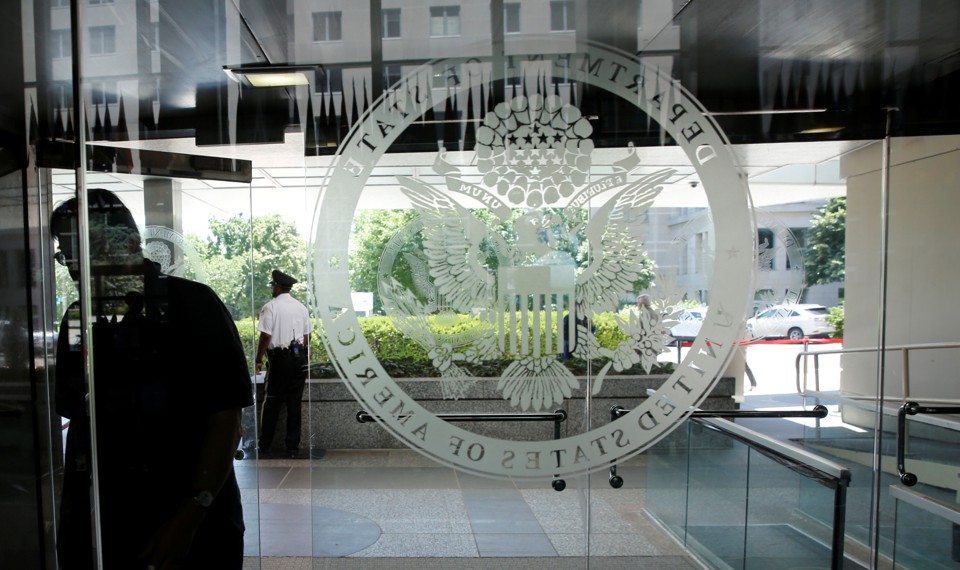 It was almost 60 degrees in Washington on Monday, without a hint of snow in the forecast, but some federal workers got the day off, anyway.
One analyst working in the Government Affairs Office told me in an email that he was mentally preparing himself for a days- or even weeks-long period without pay due to the government shutdown. But now that a deal has been reached, he said, "today just feels like one of the lesser holidays, like Columbus Day." The analyst, who requested anonymity because he was not authorized to speak with the press, said he and his wife spent the afternoon at Costco, stocking up on toilet paper, eggs, and milk. He also split a slice of pizza with his daughter. "All in all, not a bad deal in exchange for congressional inaction," he told me.
Lawmakers failed to pass a continuing resolution to fund the government last week, so starting midnight on Friday, non-essential arms of the government ceased operations. On Monday, many non-essential employees in Washington were asked to come to their offices and receive their furlough paperwork—documents ordering them not to work.
Many federal workers were upset by this turn of events, unable to continue experiments, work on critical projects, or otherwise serve the public. But some federal employees I spoke with found the unexpected day off rather liberating.
On my walk toward the State Department's Foggy Bottom offices, I noticed Mary Ann Rashid walking hurriedly up Virginia Avenue, lugging a large shoulder bag bursting with papers. I took a wild guess: "Federal employee?" I asked; she smiled, and pulled out a packet of furlough papers. "It says that I shouldn't be here until I'm told to come back," she told me.
Rashid didn't seem angry, just slightly exasperated. …read more
Via:: The Atlantic