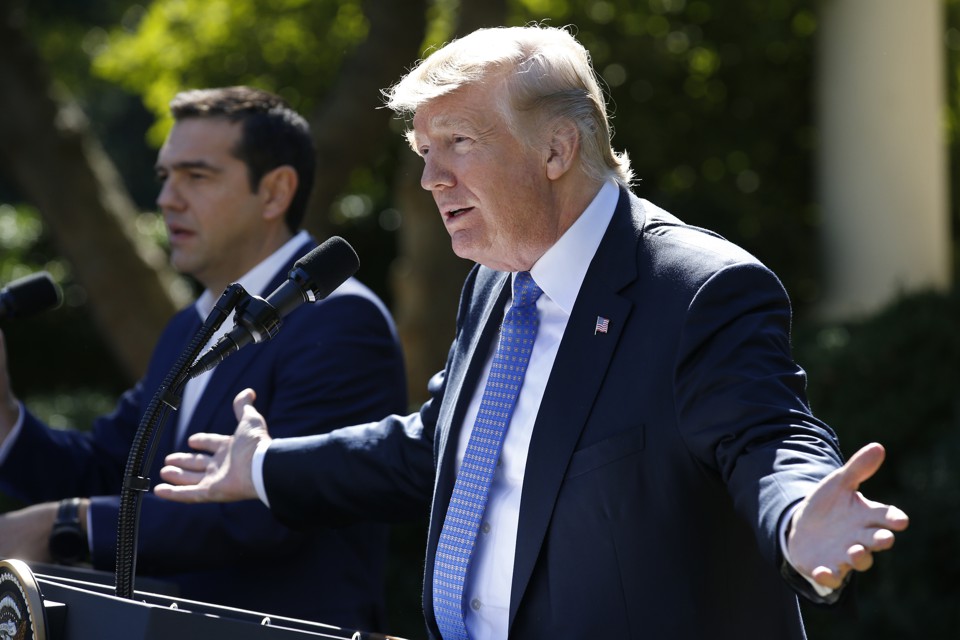 The question to President Trump on Monday sounded relatively innocuous: "Why haven't we heard anything from you so far about the soldiers that were killed in Niger? And what do you have to say about that?" It's certainly not the kind of question that seemed likely to set off several days of heated controversy.
But the hubbub that has ensued, centering on Trump's response to the deaths of four soldiers in Niger and, more broadly, the way he deals with grieving military families, is yet another example of how this president inflicts crises on himself. This pattern has happened several times since Trump entered office, with the tussle over the size of his crowd on Inauguration Day and his claim that Barack Obama "wiretapped him." In each case, Trump's bluster and his seeming obsession with Obama have led him to commit serious unforced errors.
As is now well known, Trump took that question as an opportunity to unfavorably compare previous presidents' method of consoling Gold Star families to his own, suggesting his predecessors had done little or none, while he tried to call the family of every fallen soldier. That answer was off-key not only because of the unsolicited slur of other presidents but also because Trump so quickly made the story about himself. While the gap between the October 4 deaths and the October 16 comment remains unexplained, Trump could easily have offered an anodyne statement praising the men's valor and the importance of U.S. troops to fighting violent extremism.
In fact, Politico reports that the National Security Council staff drafted exactly such a statement for release on October 5, the day …read more
Via:: The Atlantic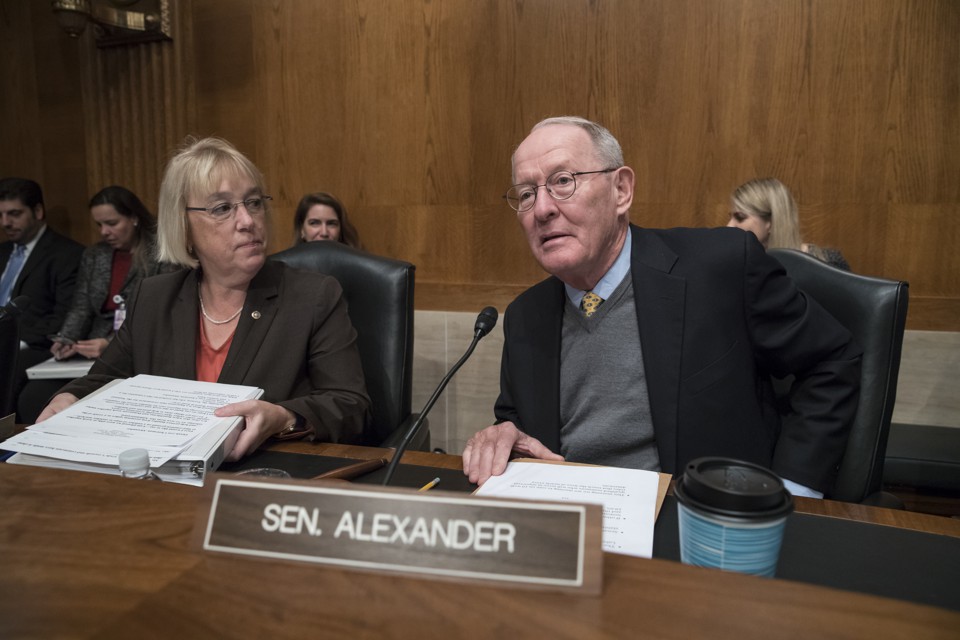 Today in 5 Lines
President Trump criticized a new bipartisan deal aimed at stabilizing Obamacare exchanges, a day after he publicly praised the proposal. Trump disputed an account that he was insensitive during a phone call with the widow of Sergeant La David Johnson, one of four U.S. servicemen killed in Niger on October 4. But Johnson's mother said Trump "did disrespect" her son. The White House reportedly drafted a sympathy statement for Trump to make after the servicemen were killed, but he never released it. Appearing before the Senate Judiciary Committee, Attorney General Jeff Sessions defended Trump's decision to fire former FBI Director James Comey and said he had not been questioned by Special Counsel Robert Mueller.
---
Today on The Atlantic
Drama in the Scouting World: The Boy Scouts' decision to admit girls into its Cub Scouts program is a major reversal that could offer more opportunities for young girls—while ultimately hurting the Girl Scouts. (Elaine Godfrey)

Real Consequences: Last week, President Trump ended cost-sharing reductions, a move health-policy experts argue caused instability in the individual-insurance market. Here's what that means for people relying on Obamacare. (Olga Khazan)

The Devastation to Come: The extent of the damage left behind by Hurricane Maria in Puerto Rico has yet to be realized. "All of this is just the beginning," said one environmental activist. "This is catastrophic." (Vann R. Newkirk II)
Follow stories throughout the day with our Politics & Policy portal.
---
Snapshot
---
What We're Reading
What Trump Promised: President Trump reportedly offered the father of a fallen U.S. soldier $25,000. But he never followed through. (Dan Lamothe, Lindsey Bever, Eli …read more
Via:: <a href=http://feedproxy.google.com/~r/AtlanticPoliticsChannel/~3/J_czDGFJ_TQ/ class="colorbox" title="The Atlantic Politics & Policy Daily: Schrödinger's Endorsement" rel=nofollow>The Atlantic