I'm sick of pragmatism, the pragmatism I've supported for years. Radicalism has driven the wrong wing and radicalism is required to save America from theocracy and authoritarianism.
It is time for the second American Revolution!
This November, I will support the New Democrats and rid us of the old guard, old pragmatists who think we can compromise on things like child abuse, open borders, our right to healthcare, guns, womens rights to control their bodies, income/wealth divide, saving our only Earth and other compromises on the basic values that have built the greatest civilization in history.
No more compromise. No more "respect their opinions". No more calling lies, untruths. No more valuing their socalled freedoms over our right to life. No more false equivalencies. No more white patriarchy.
Pragmatism needs to join feudalism in the dustbin of history.
No more Resisting. Resisting is for losers.
Winners Fight and the time for Fighting is now.
By Scott Nover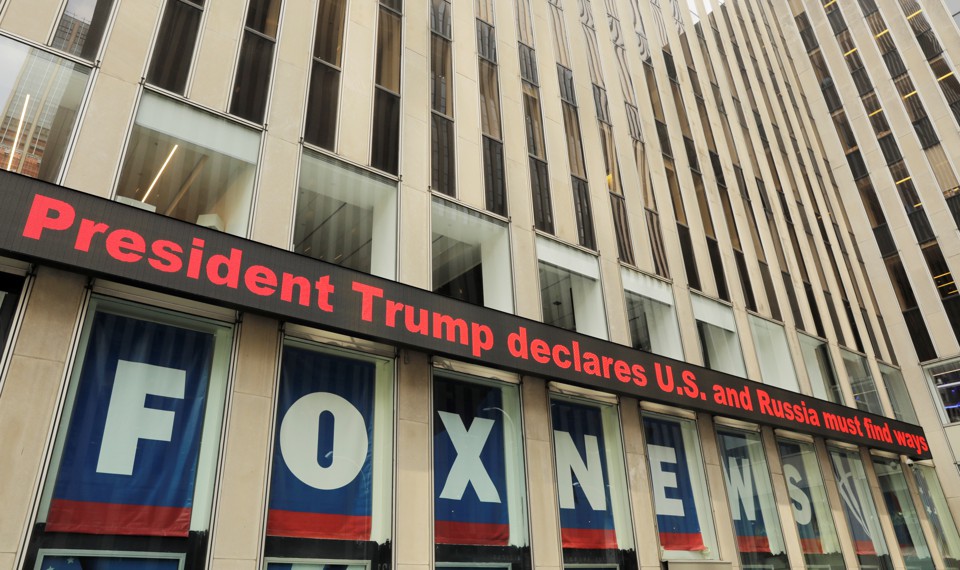 When Donald Trump stood side by side with Russian President Vladimir Putin and announced he was taking Putin's word over that of his own intelligence community, talking heads spun on cable news. And rightfully so.
On CNN, Anderson Cooper called Trump's performance "disgraceful." Cooper's face was noticeably cringing and his voice was shaking. John King called the event "the surrender summit." Dana Bash said journalists "asked the questions of Vladimir Putin that the president of the United States failed to do."
All par for the course from CNN. The big surprise was going on over at Fox News, where the consternation and outrage were only slightly more restrained.
The day started with Fox and Friends' Brian Kilmeade taking issue with Trump's pre-meeting tweet, which read: "Our relationship with Russia has NEVER been worse thanks to many years of U.S. foolishness and stupidity and now, the Rigged Witch Hunt!"
"That's by far the most ridiculous tweet of late," Kilmeade said in response. "That is insulting to past administrations—he can't be saying that going into the Russian summit."
Then, after the press conference in Helsinki, the Fox gloves really started to come off on Twitter.
"Trump is unable to see past himself," tweeted Brit Hume, a senior political analyst on the network.
"There is an avalanche of you-know-what rolling downhill at warp speed toward @realDonaldTrump over this summit. Republicans – even the DNI are throwing bucketsful at him," tweeted Fox's chief White House correspondent John Roberts.
Fox & Friends Weekend host Abby Huntsman, who is the daughter of Russian Ambassador Jon Huntsman, tweeted, "No negotiation is worth throwing your own people and country under the bus."
On air, things were much more even-keeled, but were still far from Fox's standard laudatory fare. Most of the personalities …read more
Via:: The Atlantic