By Molly Ball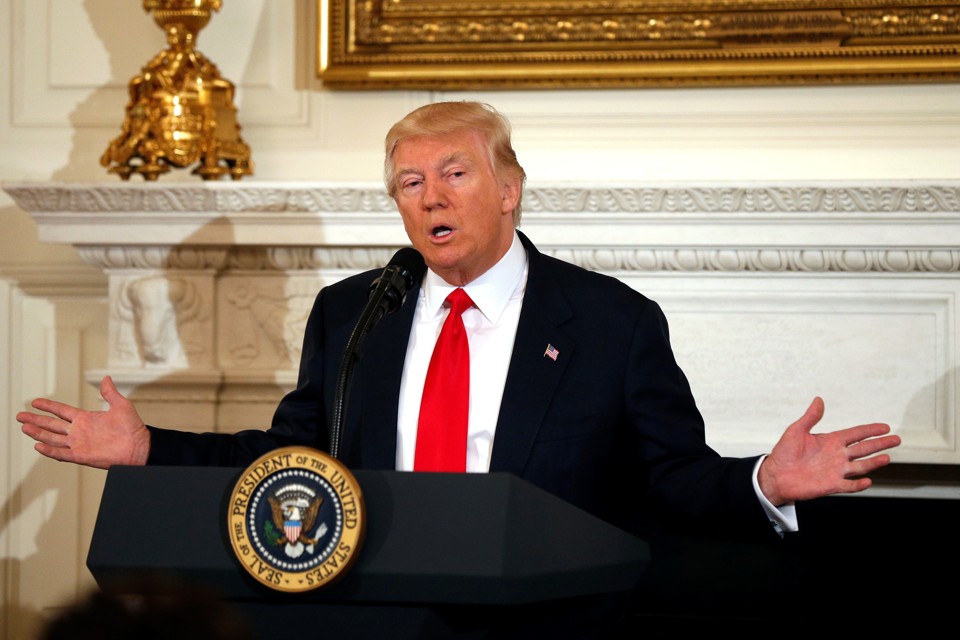 Just over a month ago, Donald Trump thundered into the White House with a bold declaration. "We will no longer accept politicians who are all talk and no action, constantly complaining, but never doing anything about it," he said. Instead, he contended, "Now arrives the hour of action."
Trump promised to steamroll the Washington status quo, disrupting both Republicans and Democrats. He would replace the elite consensus of both parties with a new, populist-nationalist philosophy, and bully Congress into submission.
One month in, Trump has certainly succeeded in kicking up a frenzy of news and controversy. It surrounds him at all times, like the cloud of dust around Pig-Pen in Peanuts. But when it comes to taming Washington, the results are decidedly mixed. Instead, it is the Republican Party—in the form of Congress and conservative institutions—that seems mostly to be in charge, and Trump who is being tamed.
The things Trump has succeeded in doing have largely been things Republicans already wanted before he came along: naming a strongly conservative Cabinet and Supreme Court nominee. At the points where Trump's platform clashed with GOP elites—trade, immigration, and foreign policy—he has softened or been rebuked.
On the big-ticket items he vowed to force through—health-care and tax reform—he has found himself at the mercy of the usual slow-moving, politically balky congressional processes. And on economic policy, it is not at all clear the GOP will go along with Trump's calls for building infrastructure and preserving entitlements, particularly if these priorities come at the cost of balanced budgets.
Meanwhile, much of Trump's attention has been consumed with trash-talking tweets, complaints about his treatment by the press, and executive orders that do little to move policy. Beyond all that bluster, who's really in charge? Here's a breakdown of some major policy areas:
A Conservative-Pleasing Cabinet: The "deconstruction of the administrative …read more
Via:: The Atlantic
By Matt Ford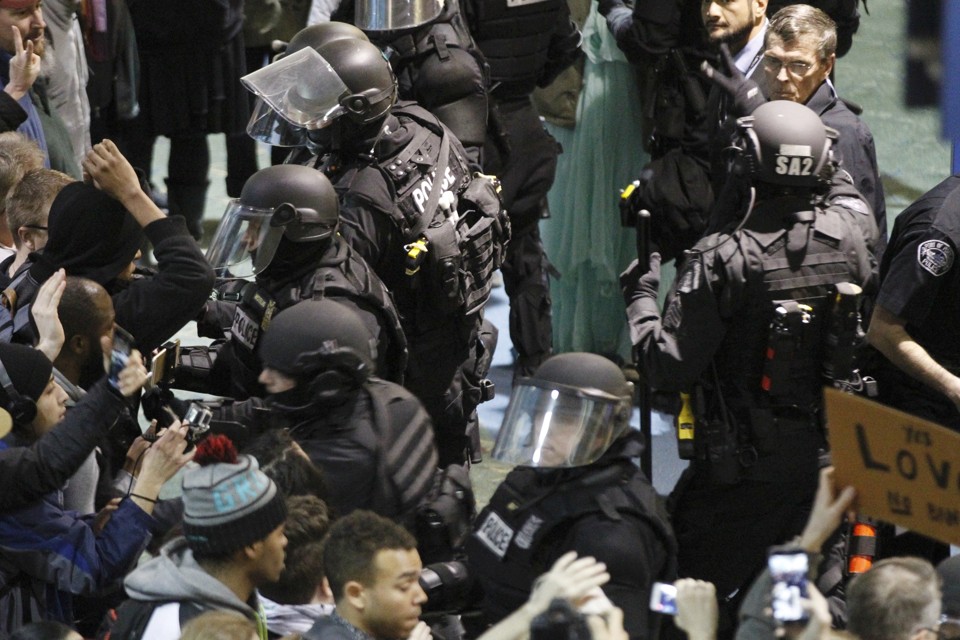 Political protests are often designed to provoke a response from elected officials. But in some states, the reaction from state legislators is turning hostile.
A wave of bills aimed at curtailing protests and demonstrations has started to make its way through state legislatures across the country. A Washington Post analysis found at least 18 states where Republican legislators have either proposed legislation that targets certain protest tactics, sought to increase penalties for illegal protests under existing law, or publicly discussed pursuing such measures.
The proposed measures come amid a revival of disruptive protests. High-profile police shootings led the Black Lives Matter movement to hold dozens of rallies in cities across the country over the past three years. Thousands of Native American activists gathered at Standing Rock, North Dakota, over the past year to protest the construction of the Dakota Access Pipeline near Sioux lands. (The Obama administration briefly halted construction in response to those protests; the Trump administration reversed that decision last month.) And crowd-size experts estimated last month that the Women's March on Washington and associated anti-Trump protests nationwide drew between 3.3 million and 4.6 million participants.
Some of the protest-related legislation has stalled in its early stages after public scrutiny. But other proposals, especially those in Republican-dominated state governments, could face an easier road to passage. The Arizona Senate approved one such bill in a party-line 17-13 vote last Wednesday. Senate Bill 1142 makes two key changes to state criminal laws: First, it expands the definition of rioting to include "damage to the property of another person." Second, it adds rioting to the list of offenses that could fall under racketeering.
State Democratic legislators warned that SB1142's provisions could theoretically be used in tandem to bring charges against peaceful protesters at a demonstration where other participants use …read more
Via:: The Atlantic