By Clare Foran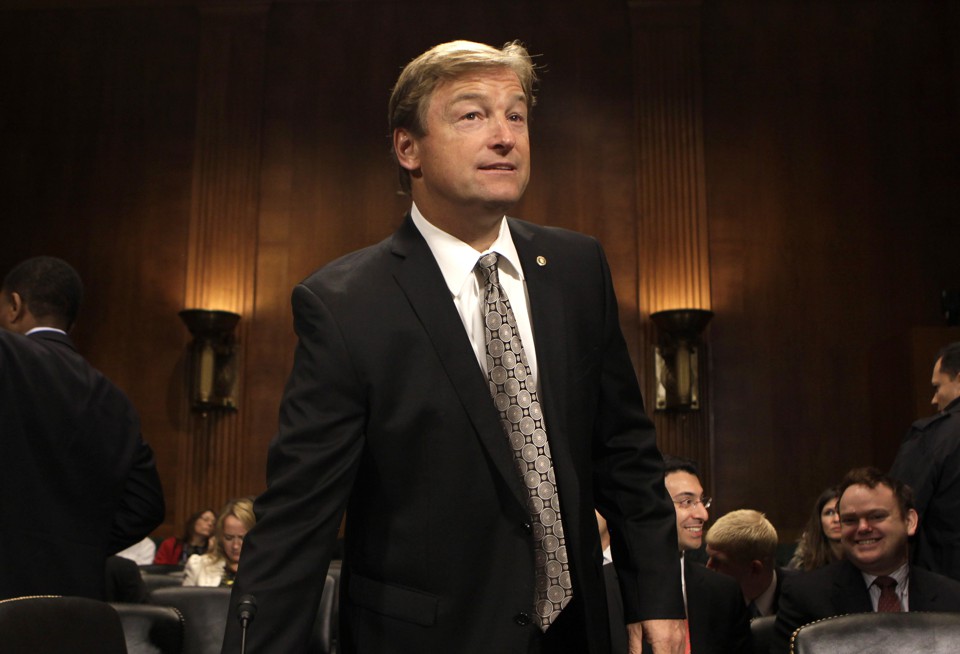 The recently unveiled Senate healthcare bill is running into the kind of opposition that could imperil its passage—and that opposition is coming from Republican senators.
Dean Heller of Nevada, one of the most politically vulnerable Republican senators facing re-election in 2018, announced on Friday that he will not support the Senate GOP healthcare bill in its current form.
"This bill would mean a loss of coverage for millions of Americans, and many Nevadans. I'm telling you right now, I cannot support a piece of legislation that takes insurance away from tens of millions of Americans, and hundreds of thousands of Nevadans," Heller said on Friday during a press conference.  
Heller is the fifth Republican senator to voice opposition, following a joint statement from conservative Senators Rand Paul, Ted Cruz, Ron Johnson and Mike Lee on Thursday. The statement said that the bill did not "accomplish the most important promise that we made to Americans: to repeal Obamacare and lower their health care costs."
Senate Majority Leader Mitch McConnell can only afford to lose two Republican votes and still pass the legislation, although some have questioned how firm the opposition of the Republican dissenters actually is. Heller hedged on Friday, and said that he could not support the bill "in this form" leaving open the possibility that alterations to the bill would earn his backing before the expected vote next week.
The same holds true for the bill's more conservative critics—who said explicitly that they were "open to negotiation." But it's unclear what kind of changes GOP leadership might be willing to support, and whether those changes would jeopardize support for the bill from other lawmakers.
While the the four conservative senators who have announced opposition appear to be disappointed that the legislation does not go …read more
Via:: The Atlantic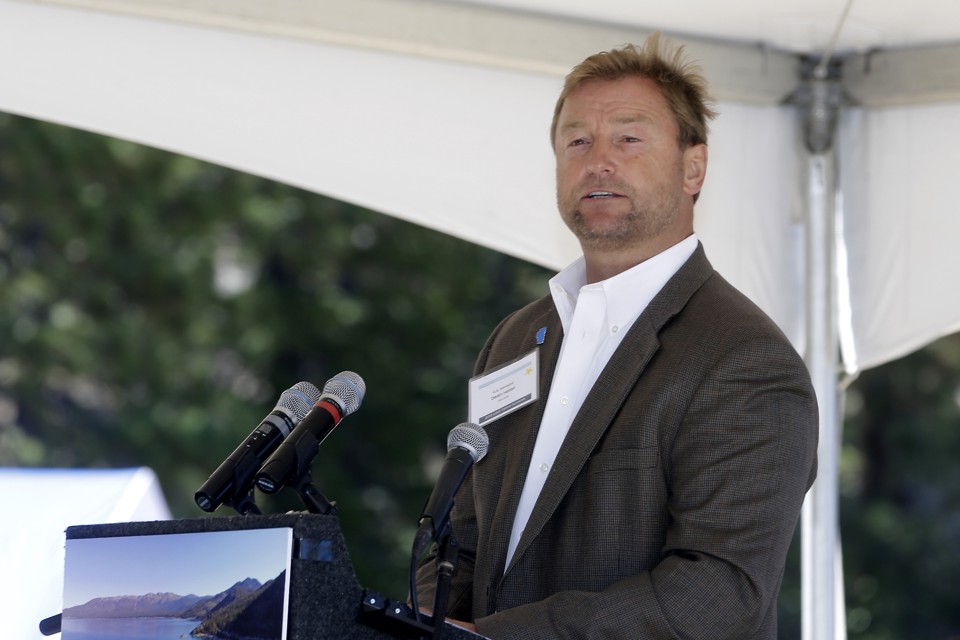 Today in 5 Lines
Dean Heller became the fifth Republican senator to oppose Senate Majority Leader Mitch McConnell's health-care bill. President Trump signed a bill that will make it easier for the Department of Veterans Affairs to fire employees, as part of an effort to overhaul the agency. A Cincinnati judge declared a mistrial in the retrial of former Officer Raymond M. Tensing, who fatally shot Samuel DuBose, an unarmed black motorist, in 2015. The leaders of the Senate Armed Services Committee asked Defense Secretary Jim Mattis to review allegations of abuse at prisons in Yemen, "including U.S. support to the Emirati and Yemeni partner forces that were purportedly involved." Senator Steve Scalise, who was shot earlier this month in an attack at a congressional baseball practice, has been transferred out of the intensive care unit and is in fair condition.
---
Today on The Atlantic
What Now?: Trump aides say President Trump is focused on the job, even as evidence mounts to show that Russia interfered in the presidential election to help elect him. David Frum argues that business cannot—and should not—happen as usual.

'The National Brand Is Toxic': Despite efforts to rebuild, the Democratic Party has so far been defeated in four special elections this year. Why? (Clare Foran)

A Warning for Trump: A Watergate prosecutor weighs in on the parallels between the scandal surrounding Richard Nixon and the controversy over the White House's alleged ties to Russia. (Richard Ben-Veniste)
Follow stories throughout the day with our Politics & Policy portal.
---
Snapshot
---
What We're Reading
'The Crime of the Century': In August 2016, the CIA showed then-President Barack Obama intelligence …read more
Via:: <a href=http://feedproxy.google.com/~r/AtlanticPoliticsChannel/~3/3ZeDvmPjPKQ/ class="colorbox" title="The Atlantic Politics & Policy Daily: Heller High Water" rel=nofollow>The Atlantic