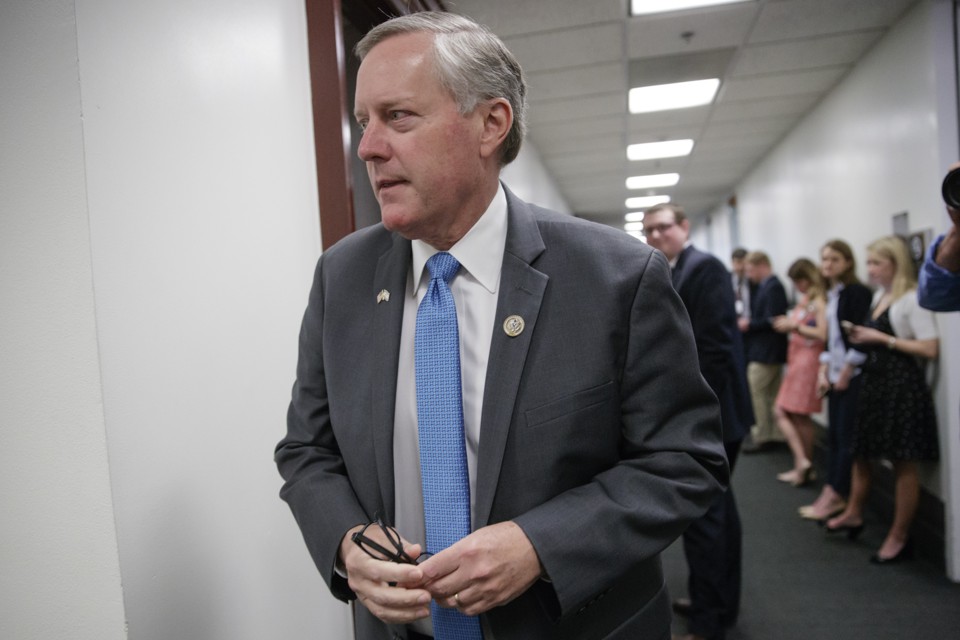 "Figure out a way to change the state that you live in." That was the controversial advice White House budget director Mick Mulvaney offered to those worried about a proposal that would allow states to repeal required essential health benefits in health-insurance plans. That provision didn't quite make it into the last round of the Republicans' effort to repeal and replace Obamacare, and Mulvaney later clarified that he was urging citizens to persuade their legislators to enact changes where they lived, not encouraging them to move. But the soundbite, endlessly replayed on cable news, became a rallying point for the plan's opponents. If Americans want their insurance to cover things like maternity care, hospital stays, or mental health under the future written by the American Health Care Act, they warned, they might soon have to pack up and move to another state.
The last round of Republican negotiations on the AHCA died last month in the House, driven by defections both among the ultra-conservative Freedom Caucus, who balked at the elements of Obamacare individual cost controls that it maintained, and also by moderates, who thought that the controls the law cut were too draconian, especially for their working-class base. But President Trump and congressional Republicans have renewed negotiations on the AHCA in recent weeks, hoping to mollify the rebellious Freedom Caucus with more conservative additions to the bill. A new proposed amendment from Rep. Tom MacArthur might accomplish just that, but in the process might actually be the final nail in the bill's second coffin.
The amendment is rather plain in its language and what it seeks to accomplish. It would allow states to opt out of federal essential health benefits requirements for exchange plans and create their own requirements, which could allow more insurers to sell barebones …read more
Via:: The Atlantic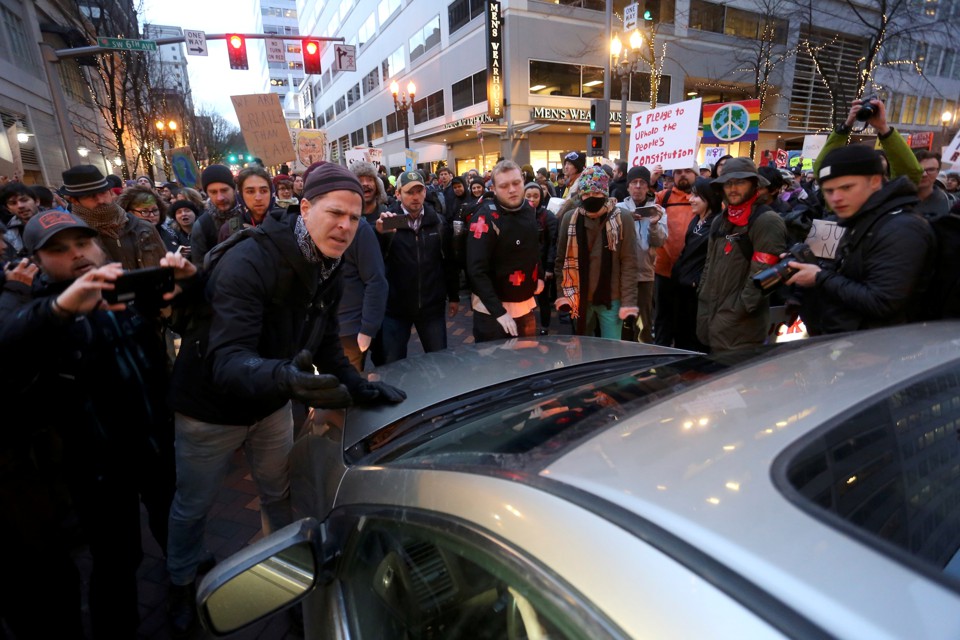 On the day after Donald Trump was inaugurated, perhaps 3 million Americans took to the streets in peaceful protest to register their opposition. When news of his travel ban broke, I stood at LAX watching Angelenos sing the Star Spangled Banner and Amazing Grace. Across the nation, peaceful protest against President Trump continues. But a violent fringe has been using Trump's rise as a justification for political violence, as if his authoritarian impulses justify authoritarianism from his opponents.
This tiny faction knows that most of their compatriots on the left are committed to nonviolence, so they frame their aggressive actions as a narrow exception to the rule.
Most famously, they insisted that it was okay, or even righteous, to punch white supremacist Richard Spencer because he was "a Nazi." That position impels the debate down a slippery slope. And now, activists in Oregon caused the cancellation of the 82nd Avenue of Roses Parade, a community event in the southeast quadrant of Portland, by threatening to forcibly drag "fascists" off the parade route if they weren't excluded.
Who exactly did they want removed from the parade? The local Republican Party of Multonomah County. The Oregonian reports on the threat the leftists sent to organizers:
"You have seen how much power we have downtown and that the police cannot stop us from shutting down roads so please consider your decision wisely," the anonymous email said, telling organizers they could cancel the Republican group's registration or else face action from protesters.
The email went on to speculate that right-wing extremists would march among the Republicans, and warned, "we will have two hundred or more people rush into the parade into the middle and drag and push those people out as we will not give one inch to groups who espouse hatred toward lgbt, immigrants, people …read more
Via:: The Atlantic